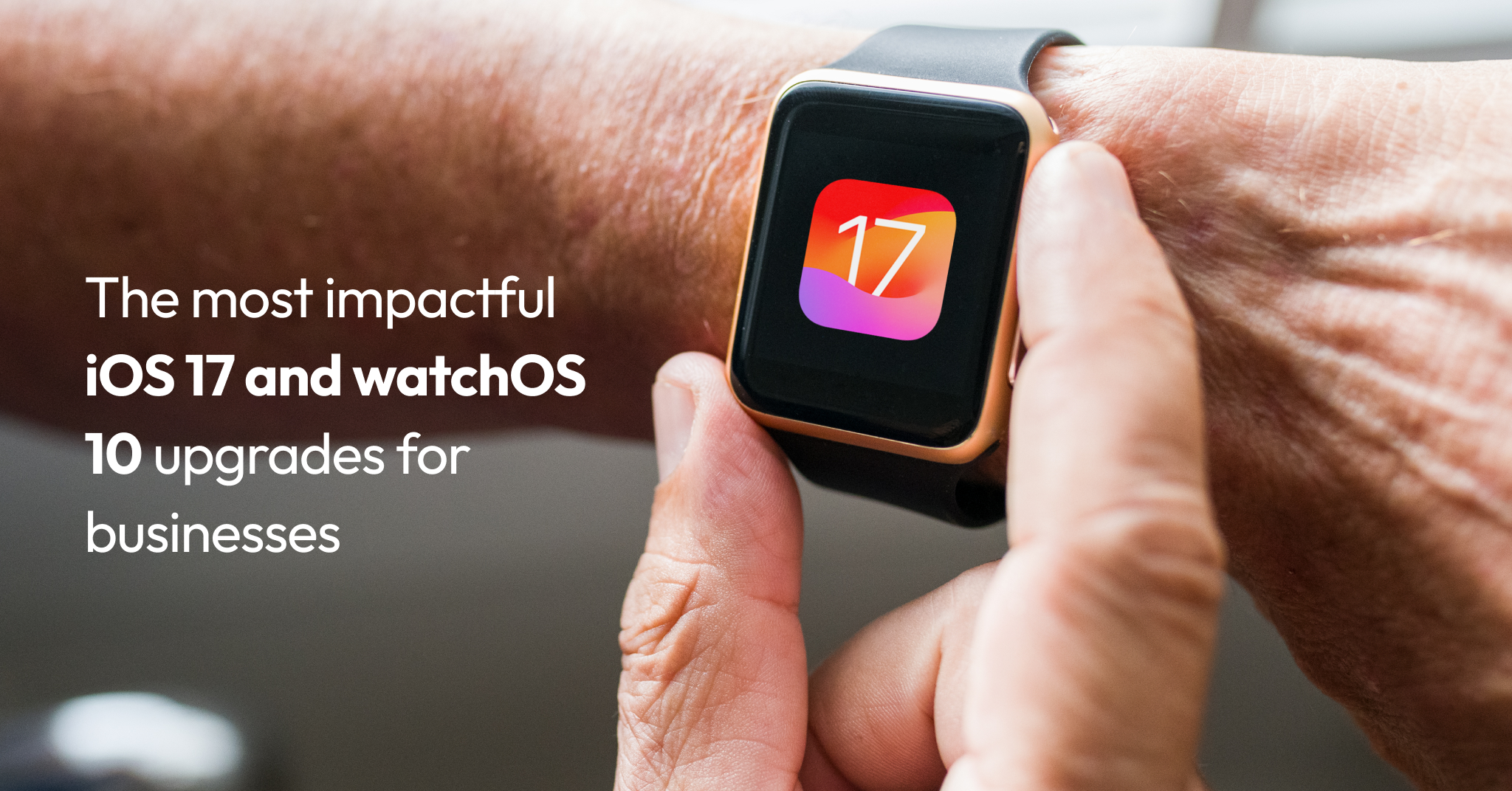 Apple unveiled its latest round of iPhones and watches in the recent 'Wanderlust' event on September 12, 2023. It introduced iPhone 15 Pro, iPhone 15, Apple Watch Series 9, and Apple Watch Ultra 2 as well as iOS 17 and watchOS10. The final versions of iOS 17 and watchOS 10 released on September 18, 2023.
These Apple updates bring a host of exciting opportunities and challenges for app developers, businesses, and related stakeholders. Since our mobile app developers have gained hands-on experience by training on the beta version of iOS 17 and watchOS 10, we are combining their insights and the Apple announcement to update you on what's next in the Apple mobile app universe and how to prepare for it.
iOS17 – What's New
iOS 17 introduces new functionalities to improve daily activities, like making calls, sending messages, and sharing content conveniently. With this upgrade, users will find that their interaction with the iPhone has become even more intuitive and efficient.
iOS 17-supported devices
This latest version of Apple's operating system will be compatible with the iPhone SE (2nd) and later models.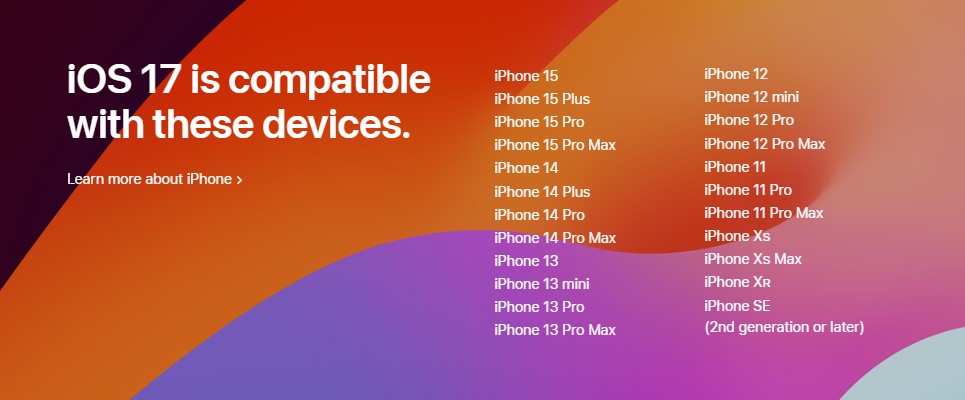 Source– iOS 17 – Apple
If you are excited about iOS 17, Apple lets you install it free of cost to compatible devices. However, if you want to experiment with the beta version, that can be unstable and difficult to remove, so it is best to install iOS 17 developer/public betas to a secondary iPhone.
iOS 17 features: Highlights
Every iOS update comes with an update in Apple's built-in apps, and iOS 17 is no exception. From phones to messages to photos and reminders, there is something new for almost every iOS app. These new features and improvements are transforming the way users interact with their Apple devices.
StandBy mode
It is alternatively called 'sleep mode'. With iOS 17, this mode turns an iPhone into a smart display. The device will look like a digital clock when it is charging with information like time, date, and weather. It is similar to the screen showing the current time on an Apple watch.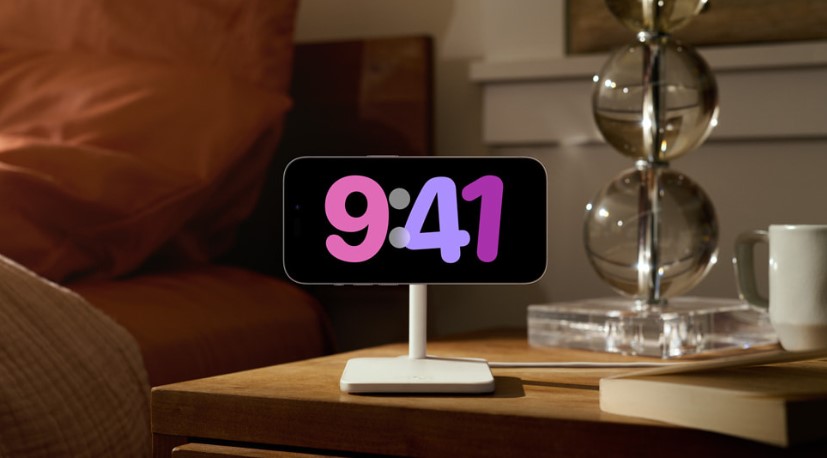 Image Source – Apple.com
To use StandBy mode, the iPhone needs to be locked, connected with a MagSafe or Qi-based wireless charger and needs to be in landscape orientation.
New Journal App
The iOS 17 Journal app allows users to record thoughts, feelings, and experiences in a private space.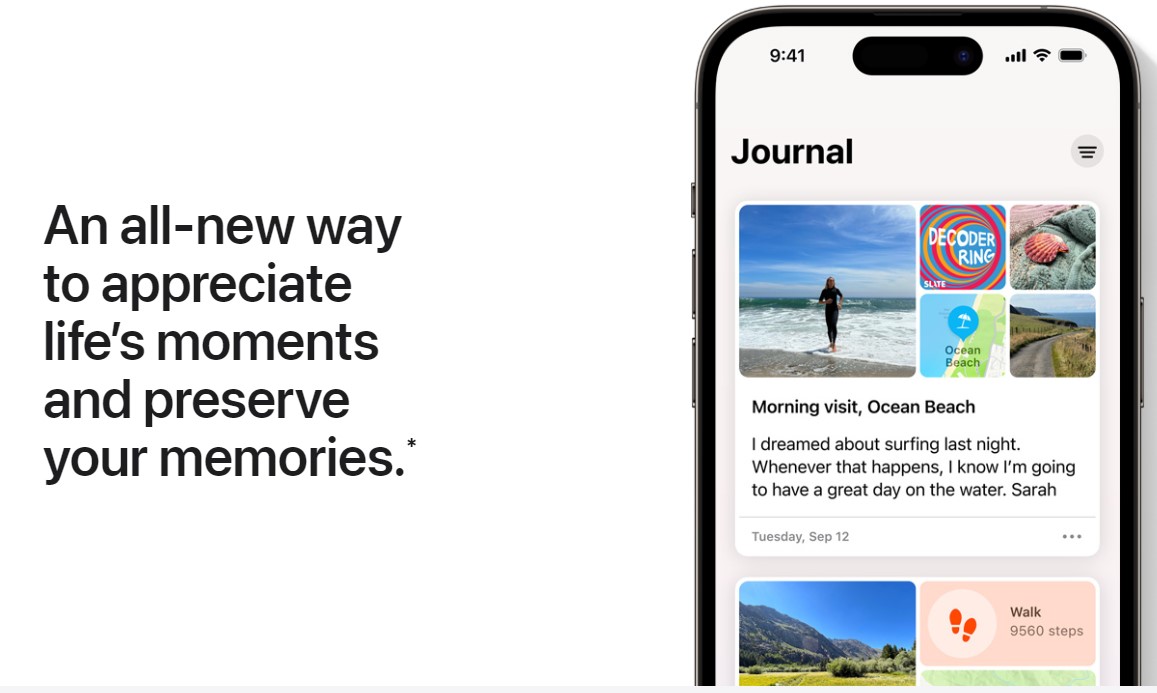 Image Source – Apple.com
This app uses your photos, music, locations, and workout data present on your iPhone to give you personalized writing suggestions. It studies what's already on your device to inspire new ideas. Everything stays private – your data stays on your phone with end-to-end encryption.
Major upgrades to the Phone app
iOS 17 introduces Contact Posters that allow users to customize the appearance of their contact cards when someone calls them. There is a choice to select a background from photos, use a Memoji, or even create a custom poster with desired colors and fonts. This update brings a completely new look to incoming calls.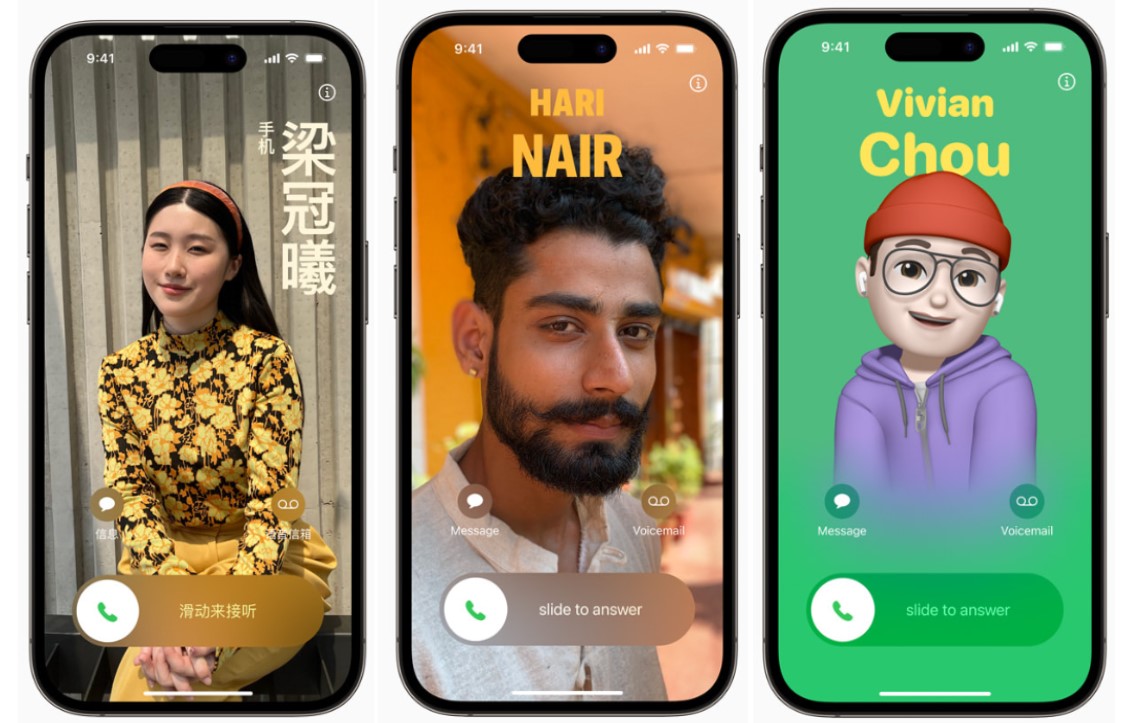 Image Source – Apple.com
Apple also provides users with a Live Voicemail facility to see real-time transcription of voicemails as they are being left.
There are also a number of new features to FaceTime in iOS 17, including –
Receiving and sending audio and video messages in messages.
It also gains reactions like hearts, balloons, and more that let users react to messages in FaceTime.
Improvements in messages (New stickers, improved search)
The latest updations that iOS 17 brings to the messages app are –
A new set of stickers including emojis and Memozi stickers
Ability to create Live Stickers by lifting subjects from photos and adding desired effects
Expandable menu options accessible with a single tap
Added search filters to narrow down the results and make it easy for users to find what they are seeking.
Introduces a new catch-up arrow that indicates where the user last left off in a conversation
Automatic transcription of an audio message, so users can read it in the moment or later
Also, there is a new CheckIn feature that can be used to notify someone when you will reach the destination. If there is no progress toward the journey, useful information like battery level and the device's location will be shared with the selected contact for the time being.
Photos
With iOS 17, there is a remarkable improvement in the Photos app. It is now able to better recognize people. Also, Photos will start identifying pets too.
Let's see the updations in the Photos app in iOS 17 –
Pet Recognition – The app can now recognize specific animals like cats and dogs, and automatically sort them into the renamed "People & Pets" album.
Visual Look Up – Visual Look Up, a machine learning feature on Apple devices, can now identify food images and provide recipes. It can also detect the laundry symbols on clothes (like bleaching, ironing, dryer, and more), and car symbols on vehicles (like ventilation and hazard warnings).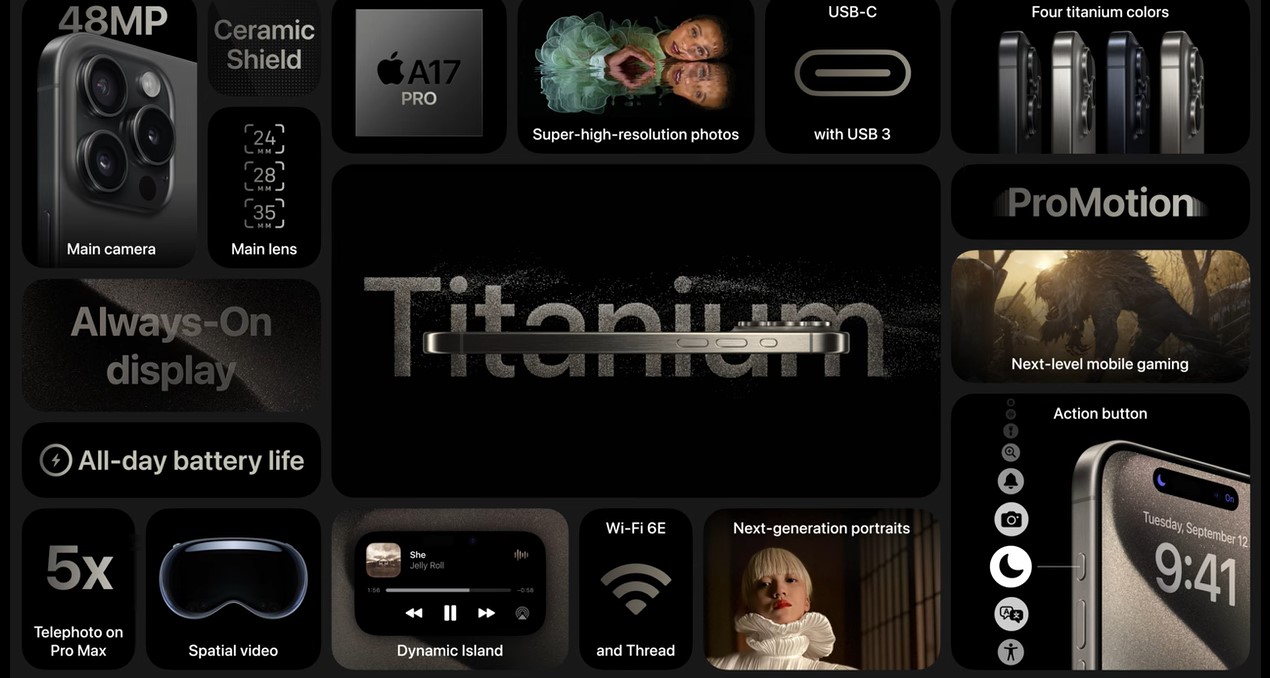 Image Source– Apple Wanderlust Event
Apart from these, here are some additional features that iOS 17 includes
With iOS 17, just saying "Siri" instead of "Hey Siri" will activate Siri and make it ready to listen for any command, bringing it closer to Amazon's "Alexa."
iOS 17 facilitates users with an option to automatically delete password verification messages.
iOS 17 introduces offline maps, which allow users to download a specific area of the map and use it for navigation, even when they are not connected to the internet. This includes turn-by-turn directions, estimated time of arrival, and the ability to find places.
Minor updates in the Reminders app in iOS 17; the Grocery list in Reminders now automatically sorts items into categories, such as Produce and Dairy. Available category types are Breads & Cereals, Frozen Foods, Snacks & Candy, Eggs & Cheese, and more. If the iPhone is unable to recognize where an item should go, it will remain uncategorized.
Let's move towards a milestone update for Apple watches, i.e., watchOS 10.
Upgrade Your Mobile App Solutions.
Leverage our expertise to build or update your app on iOS 17 and watchOS 10.
watchOS 10 – What's New for Wearable Apps
As discussed earlier, in addition to the iPhones, Apple launched the Watch Series 9 and the Watch Ultra 2, both with upgraded features and watchOS 10 designed to make an Apple Watch more useful and versatile. To try it out, one has to install the iOS 17 public beta on their iPhone and then, watchOS 10 beta on the Apple watch. However, it is strongly recommended to backup the devices before making installations.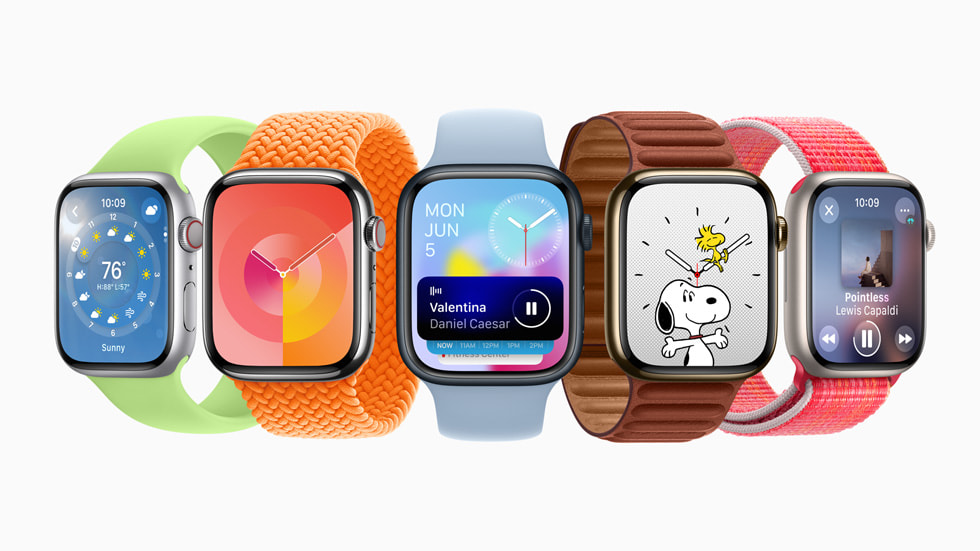 Image Source–Apple Newsroom
From enhanced health and fitness tracking to delightful watch faces, watchOS 10 introduced a suite of groundbreaking features. Let's have a look at them.
New smart-stack
watchOS 10 has introduced "Smart Stack," a new way to organize widgets on the Apple watch. Widgets will now be arranged automatically based on the user's usage habits. It varies according to the watch usage and time of day.
New watch faces
'Palette' and 'Snoopy' are the two joyful watch faces introduced in watchOS 10.
Palette presents time in a variety of colors. There are three different overlapping layers in which the colors get shifted with every time change.
Another one is Snoopy, featuring beloved comic "Peanuts" characters (Snoopy and Woodstock). The comic personas will interact and play with watch hands and get active when a user does work out. They will also react to different weather conditions.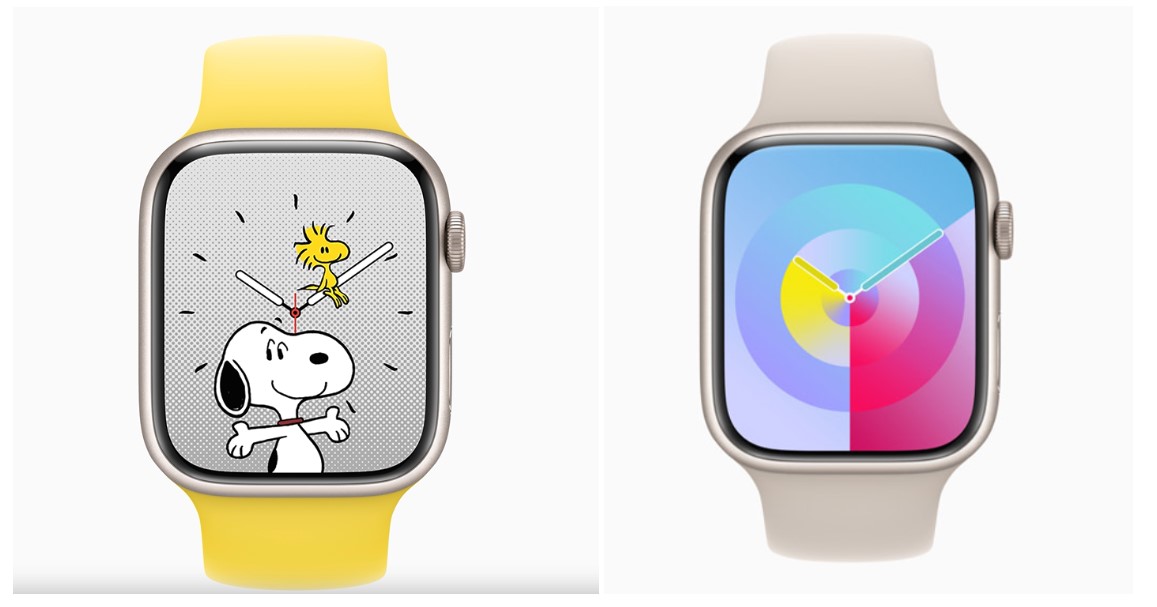 Image Source–Apple Newsroom
Metrics for cycling workouts
During a cycling workout, the latest Apple watch will automatically show up as a Live Activity on the user's iPhone. This will make it easier to see the cycling workout metrics while on a ride.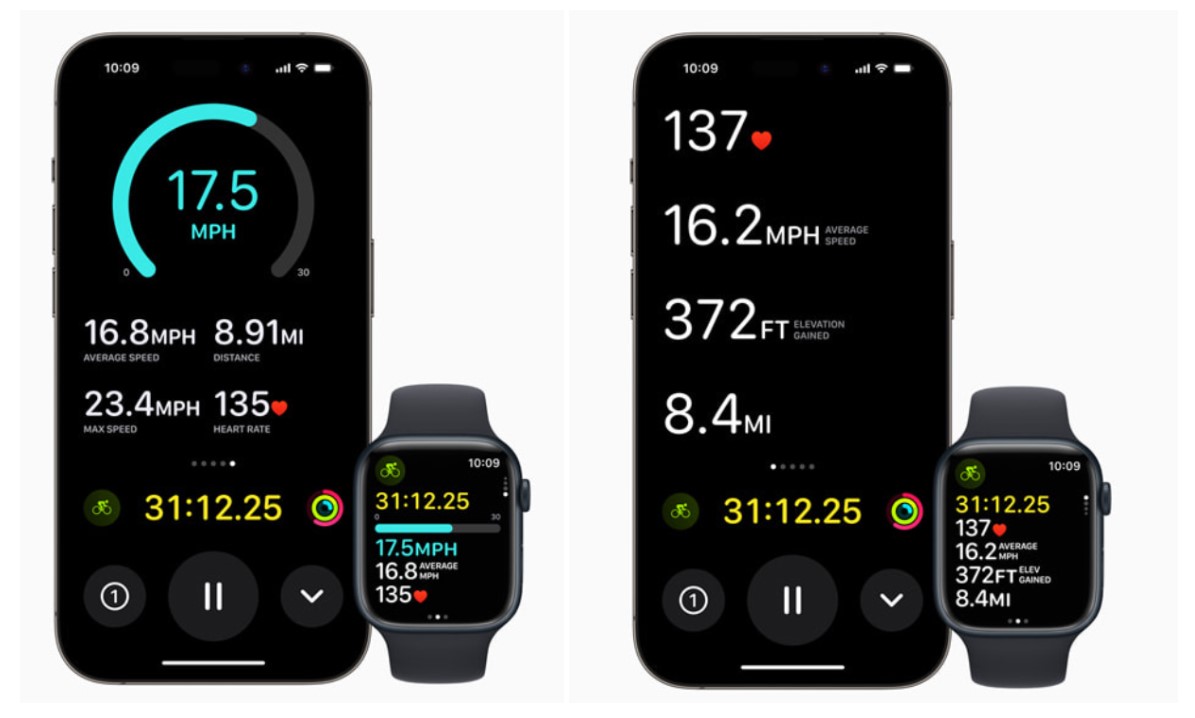 Image Source–Apple Newsroom
Upgrade to the future of iOS and Apple devices with TechnoScore.
Upto 70% Cost Savings
Start Your Project in 48 Hours
Serving Industry Since 1999
Mental health insights
Apple added a feature to track moods and emotions. It helps users understand their mental health and how different activities like workouts, breathing exercises, and sleep affect their mood. All this data will be collected from the Apple watch and displayed in the Health app.
New compass features
The compass app on the Apple Watch now allows one to set a target elevation that will alert them on reaching that level. Also, the elevation button will display an overview of the waypoints the user has tagged.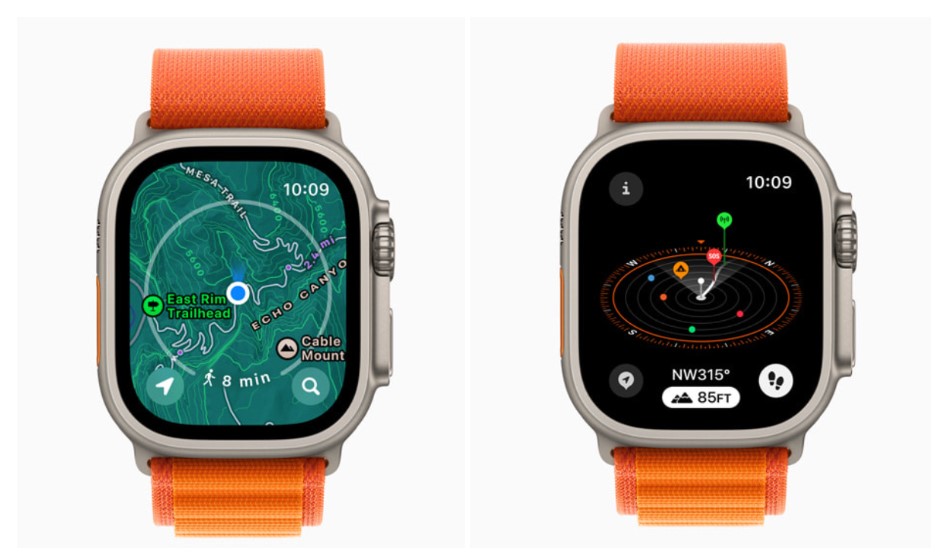 Image Source–Apple Newsroom
How can Technoscore help you adapt to the latest Apple updates and stay ahead in the market?
If you are planning to develop an app for iOS 17 and watchOS 10 or upgrading existing mobile applications, look no further than us. Our team has hands-on experience building with the latest iOS and WatchOS versions since the developer beta release on June 5, 2023. We understand these upgrades inside and out and can help you leverage iOS 17 and watchOS 10 to create cutting-edge mobile apps and wearable apps.
Additionally, we also also one of the most trusted IT service providers and outsourcing partners worldwide since 1999 (20+ years), with
CMMI Level 3 accreditation
A team of 150+ highly skilled mobile app developers
1200+ satisfied clients
5500+ projects delivered
ISO 9001:2015 certification
Take a look at our mobile app development portfolio to explore our areas of specialization.
Upgrade to the future of iOS and Apple devices with us. Contact our iOS app development team today to build or upgrade your app to iOS 17 and watchOS 10.