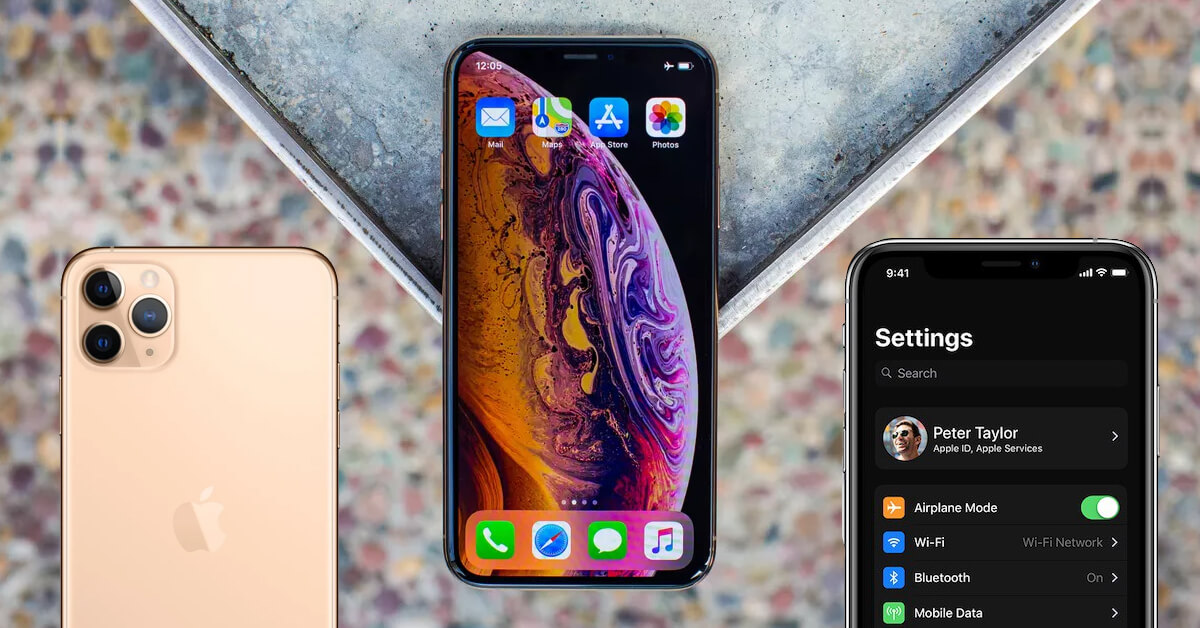 After the big, big, big launch of iPhones last year it's time to brace yourself for the next masterpiece. Because this is going to be even bigger.
*Drumroll, please!*
It's the new iPhone 11, which is not just another model. This one is all set to redefine the face of photography with a rear triple-lens camera setup. Plus, this will be the first iPhone to run on the new iOS 13 with the longest battery life till date.
Excited?
Well, you have every reason to be. And especially if you're an iOS developer, you have a lot to look forward to. The epic model is expected to be released on September 10th at the annual iPhone event at the Apple Park headquarters in Cupertino, California. It would most likely be launched alongside iPhone 11 Pro and iPhone 11 Pro Max.
A lot of leaks have made their way to the internet even before the official launch of iPhone 11. Be that as it may, these expected features may mean a great deal for iOS developers. With all the improved capabilities, developers need to gear up and build stronger applications, keeping the updated features in mind. Well, the good news is, that's exactly what this post is all about, i.e. the features of iPhone 11.
Ready? Let's go!
Triple Lens Camera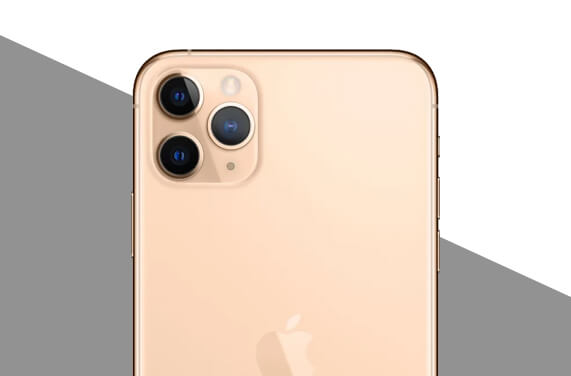 This is the first iPhone to feature a triple lens multi-sensor camera setup, one of which will be a wide-angle lens. Do you know what that means? It means that you can actually pair up your pictures by adding subjects that may have been out of the frame in your first shot. Amazing, right?
So, if your iOS app uses the camera module, then you might want to take your iOS app development process up a notch. For example, AR apps like ARise and IKEA Place use the camera module to provide a better experience. Developers must keep the multi-sensor lens and the wide-angle lens in mind and develop an app that incorporates all of them.
New A13 Processor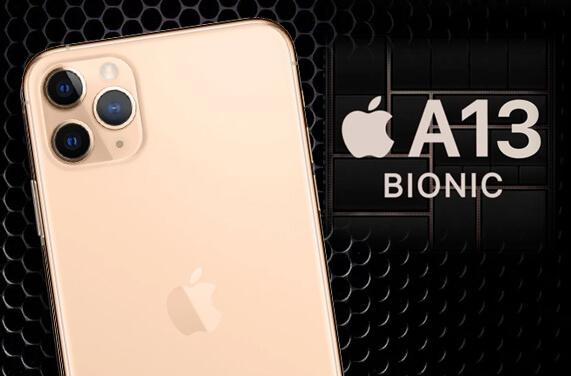 After the A12 Bionic that powers iPhone XS, iPhone 11 is expected to feature the new and improved A13 CPU. If you were to consider iOS 13's software capabilities and the A13 together, you can certainly expect the iPhone 11 to run even faster.
The significant performance improvements will add a lot to the iPhone's interface, which means that developers need to build more robust and performance optimized apps that actually run in line with the improved capabilities of the latest operating system. CPU-intensive apps like GTA or certain video editing apps like Adobe Rush, iMovie, Splice, etc. are heavy on the processor. Though A13 will be better, developers must optimize their apps so that they're not too heavy on the processor.
Face Unlock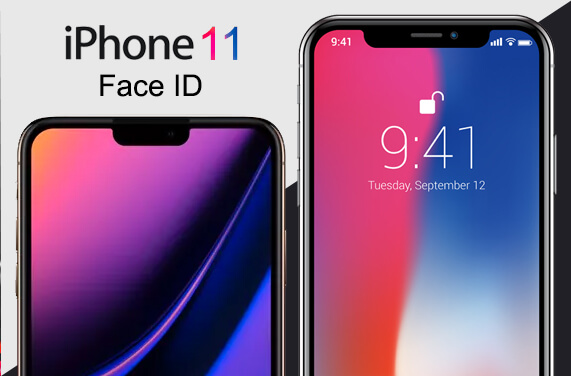 iPhone 11 will feature noticeably larger "multi-angle" front sensors than iPhone XS, which means that Face ID detection will be faster than before with an anonymous credential functionality, thus providing the best in class security just like all the previous versions. Face unlock for the new model is expected to be 30% faster. Also, iOS 13 will make it compulsory for all the future applications to include App Transport Security. For the developers, this means that they can freely experiment with new ideas without having to worry too much about app security. The app updates are also predicted to be smaller in size (60% less), which means that the UI will only get better and better. The developed applications must complement the smooth UI with regular updates
Dark Mode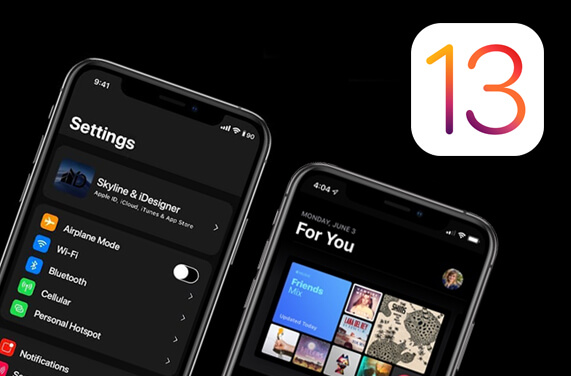 iOS 13 will introduce "dark mode" that will give a grey-black theme to the user interface. Since iPhone 11 will run on iOS 13, you can switch between themes that also include dark and light versions of the same wallpaper. These will change on command or based on sunrise and sunset times, whatever you want. Some app designs may look good in one mode but not so much in the other one. But thanks to the dark mode, iOS application developers can test their app design and interface for both light and dark modes and customize the same. Dark mode is on the rise. Popular apps like Slack, Microsoft's Outlook, Google Chrome, YouTube, etc. have already incorporated it. So, whatever app you develop, make sure to test it and include the dark mode.
Gaming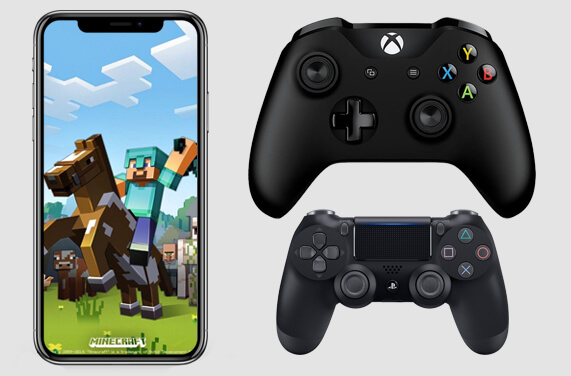 iPhone 11 will most certainly revolutionize gaming. This is a shout out to all the game application developers: the latest model will most probably come with native support for PlayStation, DualShock 4, and Bluetooth-enabled Xbox controllers. All of this combined with the enhanced performance factors only mean one thing: mobile gamers are in for a treat! App developers too can work with multiple game modules without having to worry about RAM (4 GB), because iOS isn't that RAM-hungry anyway, unlike Android. Also, a slightly bigger 6.1-inch screen display is also something the game developers can leverage.
Battery Life
iPhone 11 is expected to be packed with a long battery life. According to the early rumours, the capacity boost was expected to be as much as 25%. However, recent updates have confirmed that it'll only be 5%, but that's good enough too. App developers will need to optimize their apps accordingly such that the apps don't eat up as much battery as they might in the previous versions.
Anyhow, we're really excited about what Apple has to unveil on Sept 10. Guess we'll find out soon!
Gear Up With TechnoScore
With new iPhone 11 specifications and performance boosts, the iPhone application development guidelines will get stricter for sure. But that's nothing to worry about, especially when you can hire iOS developers who are highly skilled and have a clear understanding of the updated features. They won't only align their development strategy with the system specs but will also give ample attention to coming up with the best possible app interface. Opt for our iOS application development services and see for yourself. Start off by writing to us at info@technoscore.com and we'll take it from there.