iOS 11 introduced new features to Apple devices, but due to some bugs and issues, it received a mixed reaction from the audiences. However, with the launch of iOS 12 around the corner, Apple users and application developers gear up for a set of exciting new features, which among various other benefits are expected to significantly improve security in comparison to previous iOS versions.
Let us take a look at what iOS 12 has on offer: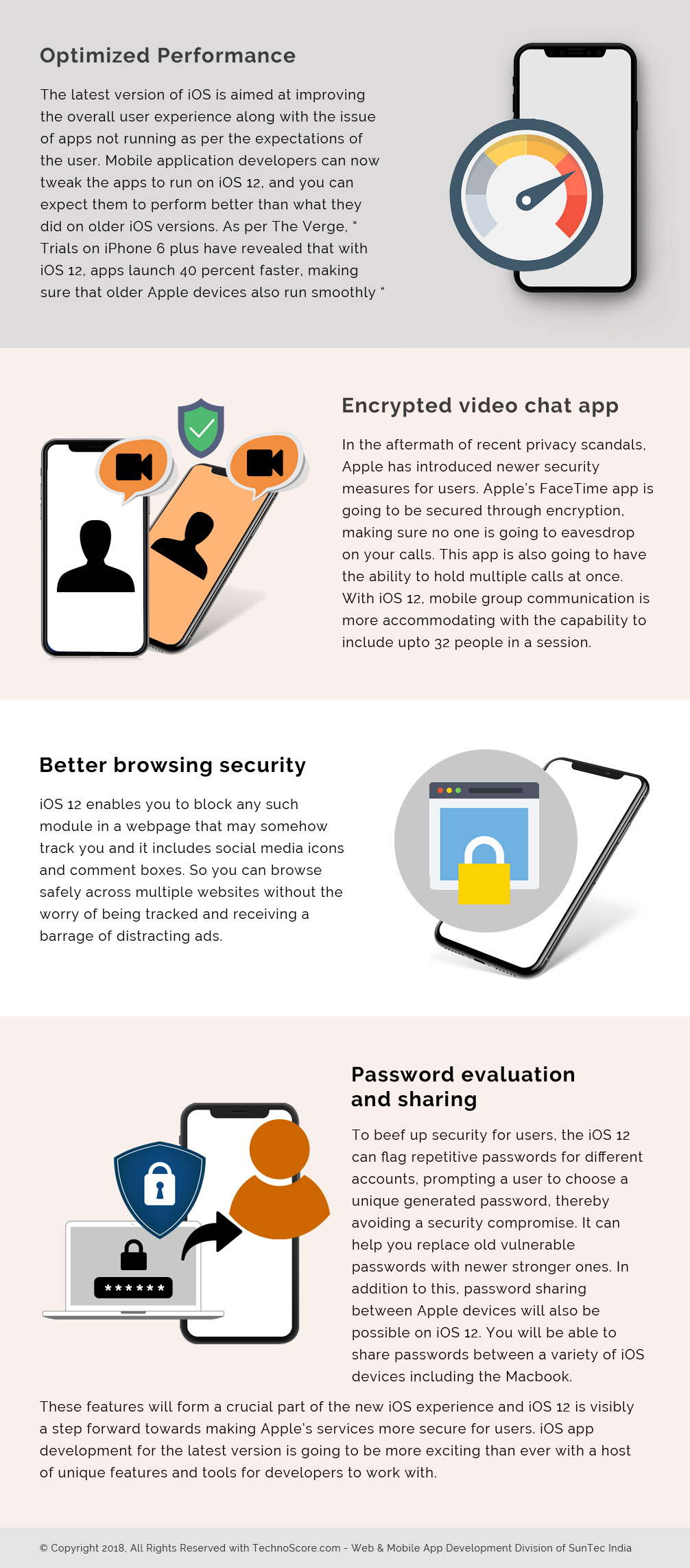 Get in touch!
Are you looking for iOS app development services that feature the best of the technology and expertise? You might be interested in what we have to offer. Write to us at info@technoscore.com and we will be happy to help.