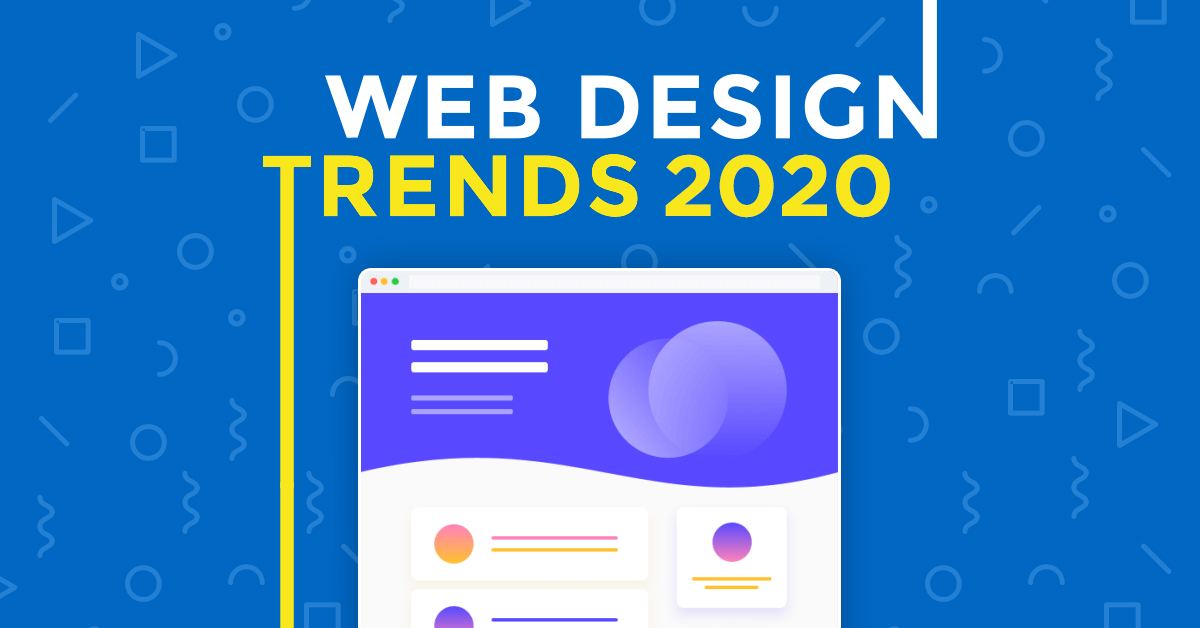 Web design trends keep changing year after year and 2020 is likely to be no different. This year, the possibilities are infinite and there's more scope for the imagination to go wild. As designers reimagine techniques, experiment with new styles and get the creative juices flowing, some popular design trends from the past years will surely continue to dominate the web design scene this year as well.
Looking for web designing services in 2020? Well, you are up for a surprise. From eye-popping illustrations, minimalistic approach to bold flat colors web designing, 2020 will be about going all out and being brave. Here we have pulled together the top 7 web design trends that are likely to dominate 2020.
Perfection Is So Last Year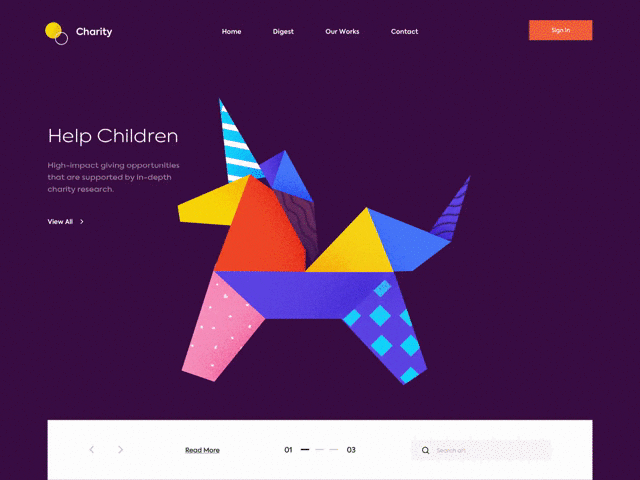 Imperfections add a human touch and hand-drawn design elements portray raw emotions that help users to connect. In 2020, hand-drawn icons and illustrations will see a boom and designers will have ample scope to play with imperfect elements, contradicting the pixel-perfect design elements of the past. Hand-drawn unique icons that are stylish yet real enough to capture the heart and soul of website visitors will be trending this year. Brands will be more than willing to flaunt and experiment with open shapes and patterns to showcase the presence of a human element that users these days crave for.
Bold Is The New Normal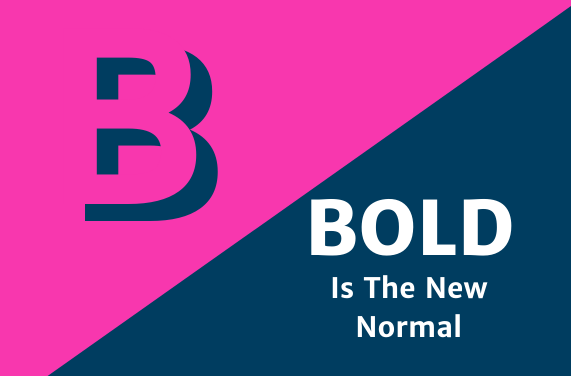 It is time to be bold, bright and beautiful this year. As brands experiment with color palettes and layouts to stay ahead of the competitors, 2020 will definitely be color more saturated than in past years. This year the brands will be more brave and futuristic when selecting website color palette as attention-grabbing colors also imply that a brand is bold and open to change. Attention-grabbing deep bold colors will be more prominent on websites to deliver an immersive end-user experience. As device screens rely more on advanced technologies like In-Plane Switching (IPS) it will make the bright colors pop for the world to enjoy. Going against the tide is risky? Think again!
Bring In More Immersive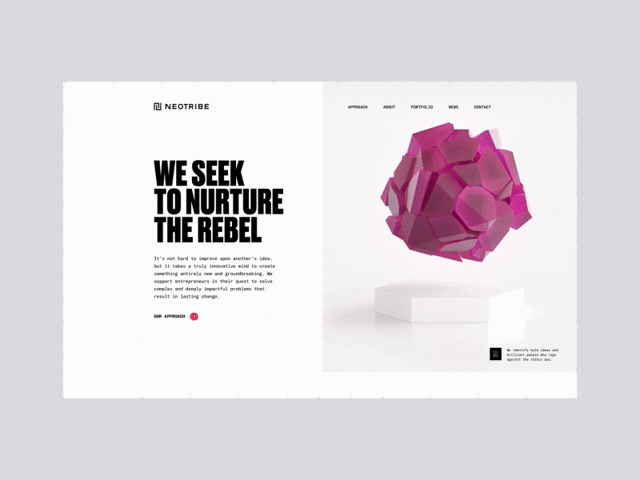 3D designs are always more appealing to users, the only reason it didn't catch up until now is that it comes at a huge cost and requires high-end tech support. But, since now the technology is readily available, hyper-realistic 3D designs are a great way to engage users for long. It will still take some time for VR to be popular until then 3D web designs are a great way to attract more visitors. 2020 is going to be all about immersive design that bridges the gap between the real and digital worlds.
It Is All About That Space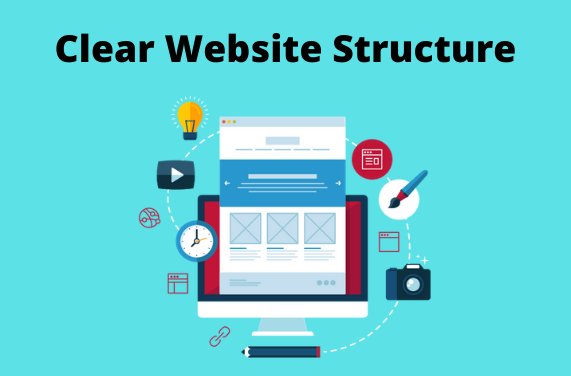 The full-bleed layout trend has been catching up lately. These days web designers are more inclined towards well-defined structures that offer ample scope for using white space. A clear structure helps the design and content to stand out and make a greater impact. In 2020, wide-open spaces and well-structured frames will be more dominant. Neat layouts provide structure to a website and help users identify the priority areas they need to focus on. This year, offer your site visitors space(white or of any color) they always wished for great user experience.
Express More With Less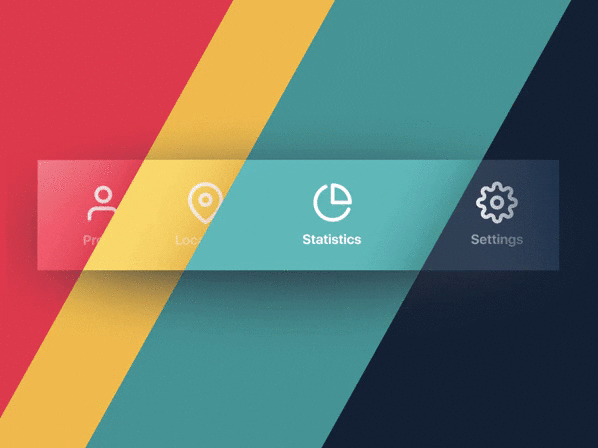 Did we say think big? Well, 2020 contradicts this common belief. Over the past couple of years, navigation is getting less complex in order to compliment small device screens and declining attention spans. Simple navigation and minimalistic approach ensure improved usability. With simple easy-to-use navigation, users are saved the ordeal of moving around a website like a rudderless ship, offering them more time to spend immersed in the website. This year keep the text minimal and leverage the potential of visually appealing images and engaging videos to carve a lasting impression on the minds of site users. In 2020, let's uncomplicate things and THINK SIMPLE.
Shine & Glow Some More
This year is going to be all about boldness from daring neon pops that radiate futuristic glow to the never tried before combination of saturated colors with muted shades. Luminous duotone designs will stand out this year and strikingly different colors will be heavily used to add that oomph to the visuals. Web design and development will be nothing like you have seen before, it will be a mix of odd color pairings, lively neons, sparkle, shine and much more. A trend that will particularly click with those brave enough to embrace the "GLOW".
Mix & Match Till Perfection
This year let your creative juices flow by combining appealing graphics with real-life images and create a lasting impression on website visitors. A collage-like feel lends a distinct visual element to the website and works beautifully for complex tech or finance themes. To make the most of this image and graphics mixology make sure to match it with your brand persona for instance, if you own a website for a makeup brand, you can create graphics using some sparkly and glitter images. This mix and match style has the power to influence how users perceive the design and the brand such as detailed design elements usually depict sophistication and hand-drawn doodles depict openness. This trend is sure to catch up owing to the fact that it offers ample scope for designers to go wild with creativity and add warmth to the otherwise sophisticated brand image.
In a volatile digital space, it is theoretically not possible to predict trends with 100% accuracy, especially when the expectations and preferences of website visitors keep changing dramatically from time to time. However, with technology influencing every aspect of our lives, it is quite certain that web design trends 2020 will rock futurism like never before.
Attention-grabbing 3D visuals, bold deep color palettes, and hand-drawn design elements will dominate and make heads turn this year. From reinventing previous styles to experimenting with modern design elements, web design trends 2020 will be all about embracing the flaws, choosing minimalism and working towards delivering user-friendly website experiences.