"The mobile web study conducted by Forrester's found that the brands that focus on mobile will survive in 2018 and beyond."
The holiday season is just around the corner! That's right, we are less than two months away from Christmas, the most awaited festival of the year. As a business owner, you have only a few weeks left to set the stage for Black Friday, Cyber Monday (also known as Cyber Week) and make the most out of this holiday season. If reports are to be believed, online retailers made approximately $690 billion in 2017 during the period of November and December. This impressive figure clearly indicates how important the holiday season is for online retailers. Are you ready to capitalize on the mindset of consumers during this festive shopping season? If so, this insightful post is for you. We've curated a list of 6 tips that you need to keep in mind to prepare your website for mobile for the 2018 holiday season.
1. Make sure the text of your site is easy to read
With the rise of smartphones in the last few years, the number of mobile shoppers has increased dramatically. According to a report by Business Insider, m-commerce will reach $284 billion in the United States by 2020. This aspect is strong enough to focus your attention on mobile-friendly website design.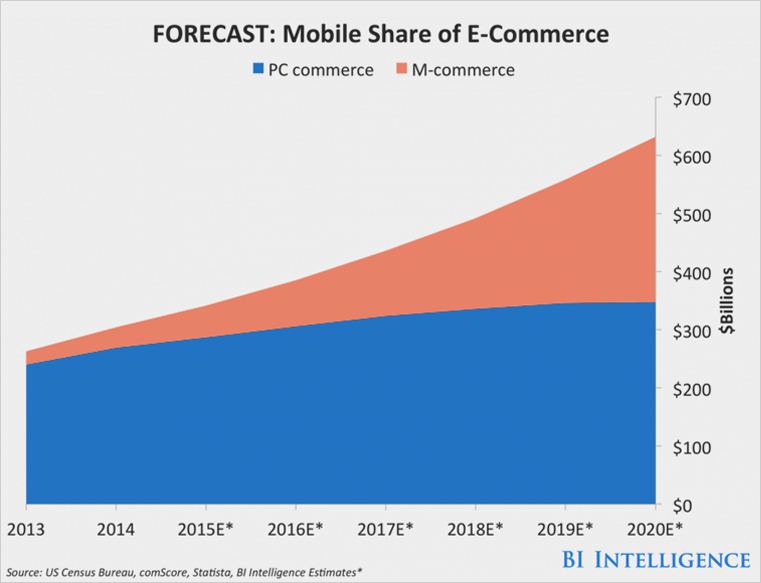 If the mobile version of your site requires customers to zoom in to read the content available on your site or navigate from one section to other, they may leave your site and visit your competitor's website that is more welcoming and mobile-friendly.
Pro Tip: If the content available on your site isn't readable without zooming, you may consider increasing the font size or simplifying the design of your site. Always keep in mind that the core principle of mobile-friendly responsive web design is "keep it simple as much as possible."
2. Always place important content above the fold
The First impression counts and it always makes a big difference!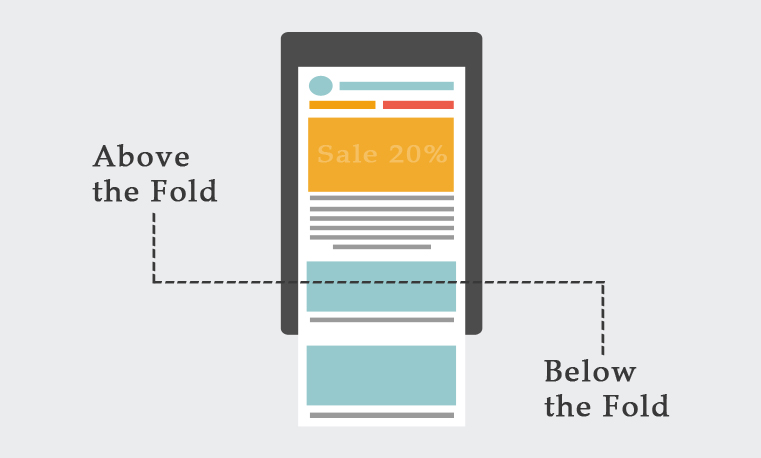 Is your content well-optimized for the mobile version? Have you placed your CTA buttons above the fold line? Are you able to capture the attention of your mobile visitors in the first glance or your headlines and images are hiding below the fold? Indeed, visitors will scroll down your site, but only if when above the fold content is compelling enough. You need to ensure that the important content of your site falls above the fold line and also you need to figure out whether it's making your website welcoming and mobile friendly, or not.
Pro Tip: Always make sure that the important message appears above the fold line on all the devices.
3. Keep your website load time under 3 seconds
From July 2018 onwards, Google has started considering mobile page speed as one of its ranking factors in the mobile search results. This is a clear signal for website owners to optimize the speed of their mobile website and pay utmost attention to the load time.
Anything over 3 seconds will not only annoy the visitors, but it is also likely that they will abandon your site. You will be losing around 53% of users, if your website takes more than three seconds to load on a mobile device. You can measure the mobile load time of your website by using the tools like Google PageSpeed Insights, GTmetrix, Pingdom, Mobilizer, and more.

Pro Tip: Always aim for load time under 3 seconds on the mobile devices. Also, keep in mind that every additional second in load time will result in a 7% reduction in the conversions. Here are some reasons behind high load time of a website – heavy images that are not well-optimized or properly sized, JavaScript issues, too much use of flash content, excessive HTTP requests, not making use of caching techniques, unclean code, and more.
4. Regularly perform mobile testing
Once you've created a mobile version of your site, it is recommended to regularly test it out on multiple devices. Test your site on an Android phone, an iPhone, a Windows phone, and different tablets. While testing, put yourself in the customer's shoes and try to figure out if there is anything that is hard to see or difficult to do. Ask your friends to do the same, and also hire certified testers to do a meticulous testing as well.
5. Use responsive design
In a recent report, it was found that people spend five hours per day on mobile devices in the United States alone. This means that if your website is not responsive, you're losing money on the table. In layman's language, responsive design means making a website adaptable on different sizes of screens and devices. When you go for a responsive design, the developers make use of cascading stylesheet media queries, flexible images, and flexible layouts to create a website that is easily viewable on all the mobile devices, irrespective of the screen size. This is one of the best options for making your website mobile-friendly, since you are restricting any kind of information for mobile visitors – instead, you are simply changing the way it's displayed and arranged based on the mobile device screen.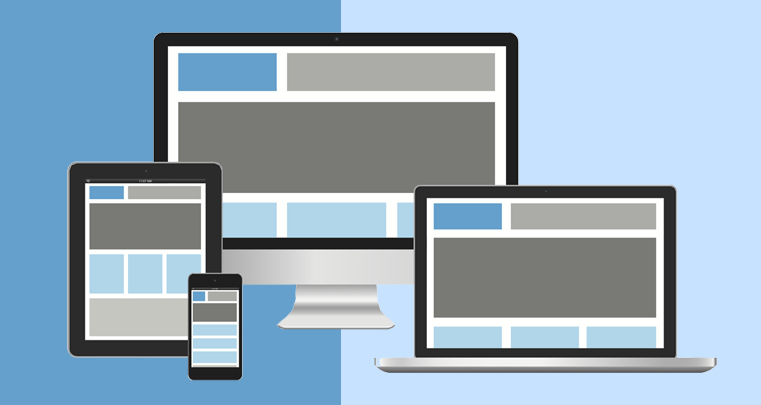 Also, responsive design is helpful in SEO. In fact, Google has already said that it will favor mobile-friendly websites in search results and penalize the ones that are not mobile-optimized. Now, the important question that should pop-up in your mind is whether my website is mobile friendly? Well if you don't know how to determine the mobile-friendliness of a website, you can simply run your website through this tool.
Conclusion
According to a report, m-commerce will account for around 45% of total online sales in the United States by 2020. From this, it is clear that preparing your website for mobile is not a trend, instead, it has become the must-have for the online merchants.
The longer you wait to make your website responsive, the higher would be chances to turn away your potential clients. In other words, the responsiveness of a site is directly proportional to the revenue you would be generating.
How We Can Help You!
At TechnoScore, we have certified website developers and testers who know how to develop a mobile-friendly website that works seamlessly across all the platforms and devices. Also, if you want a dedicated iOS application for your website, you can hire iphone app developers without breaking the bank. Connect with the experts today. Drop us an email at info@technoscore.com