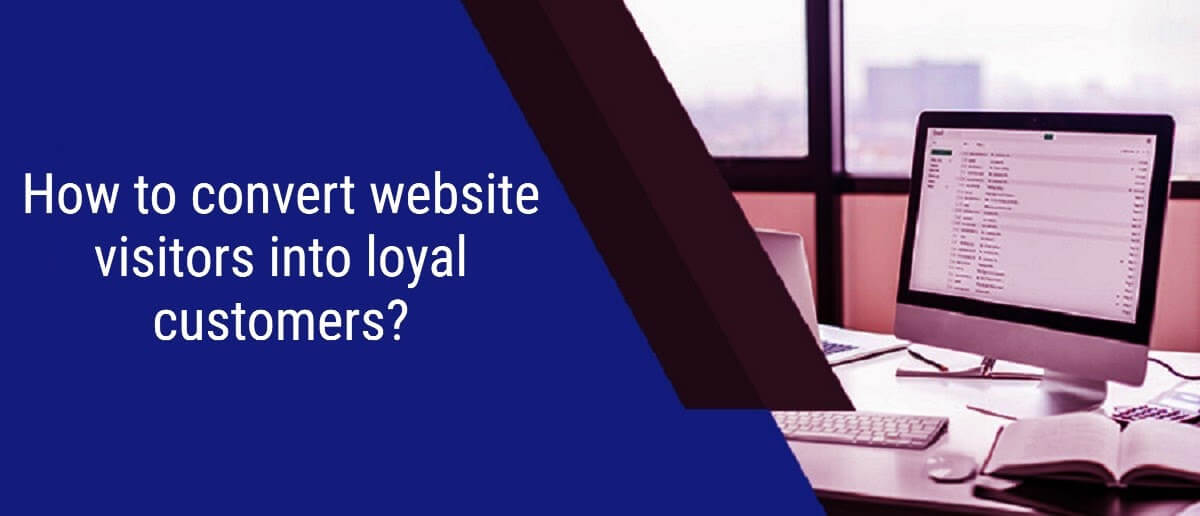 A website is an effective medium that expands your business reach and connects you with more potential customers. But how do you know that your website is successful in grabbing the attention of visitors? What if it fails? An ineffective website results in losing customers and revenues that you have expected. Therefore, a business person needs to keep its website up-to-date, simple, concise, and user-friendly to get a significant amount of traffic. This post will help you with the factors that play a vital role in attracting customers and turning them from visitors into potential buyers. So, check out this blog and learn what mistakes you should avoid while developing a business website and what practices you should opt for a result-driven site.
Have you ever visited a website and found it puzzling? Or you left a site in the middle just because you could not find the thing on it. There are many reasons why visitors left the site in between and never returned. The common ones are copied designs and content that often confuse users about the business, like what they sell or why should they buy from that platform? The unsatisfactory user experience results from poor website development, designing, content, marketing campaigns, or lack of branding. This will happen with your website as well; if your site is not user-friendly, it will never succeed.
If you want your business to succeed in today's market, you'll need a decent website and a thorough understanding of website conversion rates. Having a good branding and communication strategy can help your company compete in its field. It works as the backbone of your firm, representing your brand and supporting all digital marketing initiatives. Your website and brand will be meaningless without it. Having a well-designed website that aids in establishing brand trust is critical for your organization; here, a professional website development company can help you with that.
This post will guide you with the common mistakes the website owners usually make with their factors and the critical factors which make your website a brand and conversion magnet.
Common Mistakes While Creating A Website-
#1 Absence of Internal Linking
Internal links within a website play a vital role in grabbing the potential audience; it forms a link web for that site. SEO considers this a favourable indication to drive more traffic on the web platform. Although a piece of content is appealing and simple to read, it is incomplete without interlinking. Hence, it would be best to connect the suitable content of your website with your internal pages. If design features are missing, consider hiring a professional web designer to fix them as quickly as possible and see an increase in your site's search engine rating.
#2 An Overabundance Of Questions On A Form
Always consider that your customers may be in a big hurry. In such circumstances, the entire process of purchasing, downloading, and subscribing may appear difficult to them. As a result, you must examine the forms you're asking customers to complete. To boost conversion rate optimization, keep your forms as basic as possible and remove any extraneous fields that take a long time for your visitor.
For example, there is no need to include an address field in your form. You can certainly ask some questions to verify your prospects, but keep them simple, relevant, and brief.
#3 Avoid Choosing Design Over SEO
Sensible design can help drive potential buyers to your website. Still, web designers must collaborate with marketing experts or have a strong understanding of search engine optimization (SEO) fundamentals before producing designs that aren't SEO-friendly.
For example, an appealing image and text slider may show the information very well, but does the design justify the necessity for an SEO-friendly H1 element? Is there any other H2 or H3 components available in the following areas of the page for the same reason?
When using animations in a website design, designers must consider their impact on SEO. Many animations are made with JavaScript, which runs and makes the website loaded time and runtime performance slow. It means when Google or other web crawlers crawl the website, they will only see static presents on the page and ignore the animation.
#4 Not Making Your Website Mobile-friendly
According to a survey, the number of people who prefer to open a website on their mobile phones is significantly higher than those who like to visit it on their laptops or desktop and computers. As a result, making your website design adaptable and mobile-friendly is advantageous. Most organizations that provide the best web design services build their websites with mobile users in mind. It would be best to provide your mobile users with the same level of service as desktop visitors.
#5 Busy And Cluttered Pages
A web page with many images, text, buttons, and videos may be intended to entice users, but it's also likely to overwhelm them. As a website user, what do you do when you can't find a solution easily or the obvious next step? You thumb the back button on your keyboard. Hence, keep the overall design of your website basic, logical, mobile-friendly, and focused, which helps users go where they want to go. Whether it's a product landing page, sign-up form, or business contact information – your website should navigate visitors in moving forward.
#6 No CTAs
Another typical blunder on company websites is failing to ask for what you want. As previously stated, you most likely devote a significant amount of time and effort to marketing your company and directing visitors to your website. But what happens when they arrive?
In this case, you won't always receive what you want unless you ask for it. So don't be hesitant to ask your website traffic to perform the action you desire. A simple call to action in a questionable form is a prominent practice that motivates interested visitors to put their queries.
After reviewing the primary blunders that most website designers make, you should learn how to solve these errors that drive more visitors to your website.
So, let's look at how to turn website visitors into paying clients.

8 Effective Ways To Make Your Website A Conversion Magnet
#1 High-quality Content
The case for posting high-quality content on your site is compelling from the standpoint of user experience and search engine optimization. The days of keyword-stuffed fluff articles and poorly written web pages with less or no value are long gone. Instead, Google rewards sites with high-quality, readable material with higher rankings. You'll enhance your possibilities of being seen by more individuals who desire what you're selling. This can be achieved if you make sure that your marketing activities, including blog posts, articles, emailers, newsletters, presentations, social media campaigns, and other content assets, should be well-written, appealing, and up-to-date.
#2 Responsive Design
Flexible grids and layouts, pictures, and judicious CSS media queries are all part of the process. When a user transitions from a laptop to an iPad, the website should adapt to the new device's resolution, picture size, and scripting capabilities.
You can offer personalized solutions for a wider variety of consumers in a broader range of devices using responsive Web design. A website can be adapted for someone using an ancient laptop or device just as effectively as for the great majority of individuals using the most up-to-date technology.
#3 Navigation
Your website's accessibility serves two purposes: it helps users locate what they're looking for and improves your search engine rankings.
Visitors should arrive first, followed by search engines. Instead of using generic "What We Do" content, use descriptive navigation. Use terms that your visitors would use, as well as words that they are looking for.
To offer your users complete control over their experience, provide them with a well-designed map of your website so they can always locate what they're looking for. An excellent place to start is with clear CTA buttons and a traditional navigation menu. With a wide range of products, you'll need to go a step further. For beginners, creating collection pages for various product categories is a good idea. You may also use filters on those pages to help customers narrow down the results they're looking at. Finally, including a search bar on your website is highly advisable.
#4 Be Consistent
From page to page, your website must be consistent. It will be highly confusing if you constantly change your themes and layouts. Consistency is crucial in a website as it saves user's time and quickly provides the required information. If your website is consistent, it makes the reader do less thinking, and without spending much time, your users can get the desired things. An inconsistent site leads to slow surfing speed, which ultimately loses visitors' interest in that particular website. Hence to bring potential customers to your platform, ensure your website must be consistent.
---
Also Read: Hiring Web Developer In-House Vs Web Developer Offshore
---
#5 Improve Load Time
The pace with which your website loads has a significant impact on its SEO friendliness. You peak demand bouncing from your website to a competing company if you're not using a fast-loading webpage for users to get information.
Examine your website's images if you're trying to speed up the loading time. Images are a leading asset to any website, but they might slow it down if the file sizes are too large. To increase your site's load time, it would be best if you reduce the size of the images.
The improving load time further helps in enhancing the site speed. Because the files will be smaller, they will load more quickly on your site. Hence it reduces the total time it takes for your website to load.
#6 Easy to Find Menus
Menus are one of the top courses of action for people to find data. Notably, the menu needs to be simple to utilize. Make sure it should be conveniently located, clearly labelled, and have its contents organized so that the user would find them valuable. If the menu is overcomplicated, the user has no chance with the rest of the website.
#7 Introducing Search Bar
A site search bar is another vital navigation element that allows consumers to enter what they're looking for. Many templates are built-in, but you can use one of the many plugins available if yours doesn't. Site Search makes it incredibly simple to find precisely what you're looking for, even on enormous, complex websites. Finally, a filtering option should be considered. This is ideal for eCommerce websites since it allows users to narrow down their choices to match their specific requirements.
For example, if a buyer is looking for a dress, they can narrow down the results based on price, size, colour, and brand. These user-friendly features may be found in the most trustworthy internet retailers.
#8 Calls to Action
Users are also hesitant to provide personal information on the web. They frequently read all of the content on your website but are unsure what to do next. Users will be more likely to contact you if your contact form or the link includes a subtext or disclaimer emphasizing that their information will be kept secure and protected.
Therefore, every homepage must include noticeable calls to action that allow users to schedule an appointment, add things to their wish lists (based on the professional services or products offered by the website), or provide their contact details so that you can reach them.

Conclusion
Hence, creating a website tailored to your visitor's expectations is essential to turn them into your potential customers. However, developing a website is a crucial task; you need to understand a lot more factors to determine the success of your website.
Moreover, creating a conversion funnel optimization strategy might be difficult. You can optimize your funnel to increase the number of visitors who eventually become clients if you know how to interpret your audience and learn what they need to become clients.
The errors listed above and the methods for correcting them are not restricted to these elements. All excellent website designers and developers understand the influence a website has on deal conversion rates, which is why we establish a website as an extension of our client's mobile apps.
If you are also looking for a web development solution, we are here to help you. We are a leading web development services provider that can help you with robust web development solutions. Hire a web developer today from TechnoScore and start your web development project with us. We are confident that you will never regret your decision to partner with us.