In 2017, Google Play Store boasted of 2.8 million apps. Your app can either get a good number of downloads and great reviews or it can stay unnoticed at one corner of Play Store. What makes all the difference is the way Android mobile app development has been undertaken.
We have listed below a few hacks that will make app development a great opportunity to bank upon:
Stick to Android design guidelines
Creativity and innovation play a great role in making your app luring. However, following Google's guidelines is significantly important. These guidelines have stood the test of time and have been formed to create an enriched user-experience, eventually benefitting you.

Make users your focal-point
Putting your best foot forward to create an app with UX/UI is one thing, how it gets perceived by the actual users is another thing. Keep a close watch on user-reviews. Conduct a careful analysis of commonly encountered problems by users and work in the direction of improving them. If fully solving it is a time-consuming task, make sure of seeking professional services and providing a short-term solution and address issues well so that your users don't get driven to uninstall your app.
…Because too many permissions won't take you anywhere
While creating an app for your business, try to minimize the number of elements that hinder users from using the main app. For instance, except the app permissions while downloading the app, limit the permissions that require users to change their phone settings, share their data. Such aspects not only lead to delay in using the app in the desired way but also rouse concerns pertaining to safety and security of your personal data.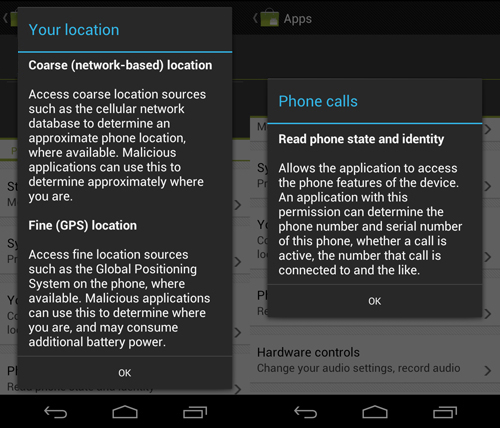 Smart monetization strategy
No matter how good your app is, how favourable your user-experience is, if users have to encounter ads after every couple of seconds, they wouldn't take long to uninstall it. When users use your app for a particular purpose and find frequent roadblocks in terms of ads, it becomes quite vexing.

Get to Know!
Planning to get a mobile app developed for your business? Our Android Application Development Services can aid to create top-notch apps meeting your business needs. For knowing more about how our umbrella of development solutions, feel free to write to us at info@technoscore.com