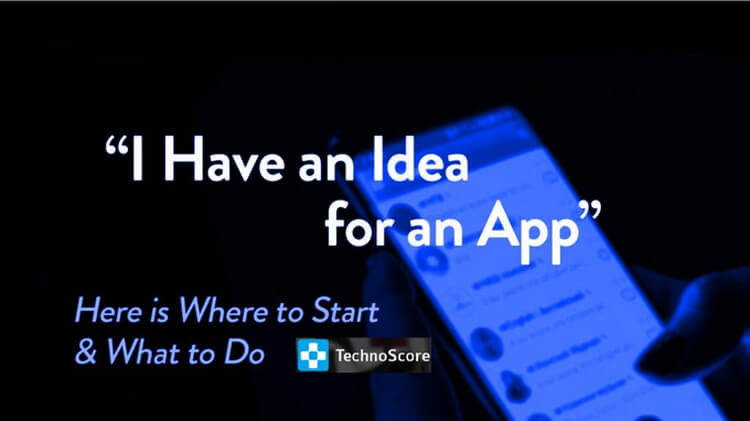 The mobile app business has become one of the most trending businesses in present times. Every 3 out of 5 firms are into mobile app development services or mobile application products. According to market estimates, the Mobile Application Development Platform market is expected to reach $20.7 billion by 2025 at a CAGR of 21.7% during the forecast period 2020-2025.
Today, mobile apps like Uber, Pokemon Go, Candy Crush, Instagram, Whatsapp have acquired the market in billions. Every single application is generating revenues in billions. This is huge. Such news has inspired many entrepreneurs or businesses to build a mobile product app and start expanding.
Apart from revenues, mobile apps are also popular because of their reach, and their expansion power is impeccable. Here are some statistics that will explain how tremendous the mobile app development segment has become.
Mobile App Statistics for 2022
If you're looking to join the league of mobile app entrepreneurs, you have landed on the right platform. This blog will help you with all your generic concerns, including:
Table of contents:
Table of contents
Introduction
Mobile app statistics for 2022
How to develop an app without knowledge of coding?
How do I figure out how much my app idea will cost?
Where should I advertise my app?
What must I do now that I have an app idea but no money?
When will I be able to profit from my app concept?
Is it possible for someone to steal my app idea concept?
Is it possible to sell my app concept?
How do I locate co-founders or partners for my app idea?
What if someone takes my app concept and releases it first?
How can I know if the content of my business app is ready for the next step?
Final Words
So let's get started-
How to develop an app without knowledge of coding?
Following are the critical ways to build mobile apps without coding.
#1 Hire freelancers
Among the best methods for businesses to develop their apps is to hire freelance developers. Hiring freelancers was commonplace before the advent of professional app development businesses. What is the reason for this? Companies frequently prefer to hire freelancers with solid knowledge and experience in app development because:
Advantages
Easy to work, comfortable time
The cost is cheaper than the work with the company
Meet nearly all the conditions of the business
Primarily specialized, suitable to program operations from simple to complex.
#2 Hire mobile app development companies
The most innovative way to build compelling mobile applications is to hire professional mobile app development companies. A team of experienced mobile app developers will help create applications with intuitive designs, advanced functionalities, robust features, and, most necessary, maintenance and support. For businesses, it is hard to find a suitable mobile app development plan. Hiring mobile app development professionals will help you with the development process and assist you in making effective strategies.
Hiring a professional mobile app development company will offer many advantages, including-
As a company, the app design roadmap is clear, quickly outlining the development direction, and transparent about costs.
Availability of expertise and resources in bulk
Hands-on experience in developing a variety of applications from different industries
No hidden charges
Complete and transparent communication
Regular updates
Deliver quality products
Free discussion
Commitment to work performance, the deadline to complete the design following the contract.
#3 Try No-code platforms
Business owners can indeed save time and money by deploying more applications at a faster rate when a no-code platform is used judiciously and to its full potential. Many vendors today provide no-code technologies, and those tools continue to mature and evolve, giving enterprises more alternatives than ever before.
Some other things that you need to consider are:
#4 Come up with your app idea
Before initiating any app development process, it is always essential to understand the exact requirement of that particular product, its target audience, its necessity, feedback, market demand, and more. Before you try to write a single line of code or hire developers, you need to identify a specific problem or need your application can resolve. To create the best mobile application, you should understand your end consumers' requirements, competitors, and market demand.
#5 Outline your app idea with MVP
Once you've conducted the market research to determine if you're on track to create the unique application your end-users want, it's time to outline your app idea with an MVP. List all the ideal features you think your app must include, and try to classify them in the "must-have" category.
Ultimately it filters out the essential features and functionalities that can make your app stand out from the market. With MVP, you can test your app in real-time, implement all the features and test it with your audience. The audience's response will help you understand what things you need to keep in the app or what you can leave behind. The MVP not only saves your time but the costs as well.
#6 Pick the right platform
Choose a platform that provides a complete no-code experience and a user-friendly interface, and the ability to add additional features using drag-and-drop operations. The platform should also offer workflow automation and have built-in integrations or APIs for integrating with third-party solutions. It should also be flexible enough to meet future needs and provide the required performance and dependability if it hosts your applications.
#7 Prioritise security and compliance
You still need to ensure your apps don't expose essential data, even using a no-code platform. This is particularly crucial because the people developing the apps may not be familiar with security and compliance best practices. They should be taught how to safeguard data and protect critical information if necessary. The apps were verified by security and compliance experts, and you should reap the benefits of the development platform's security features, such as encryption and autonomy management.
#8 Test and recheck
Even though all coding is done behind the scenes, no-code apps must be extensively tested before being published to end-users, whether for the first time or subsequent updates. Users are annoyed by a poor product, increasing support expenses, and tarnishing reputations. Apps should be thoroughly tested for functionality and security, and any vulnerabilities should be addressed before customers get their hands on them.
Build a mobile app that not only brings revenues but impresses your customers too.
Hire our best mobile app developers with flexible hiring models.
How do I figure out how much my app idea will cost?
The cost of developing an application is determined by various elements, including the app's functionality, visuals (design), complexity, number of hours, developer or development firm fee, development process, and development framework (Android, iOS, etc.).
Calculating the App Development Cost
Here's an estimate of how much app development will cost, based on factors such as app category, development stage, platform, and so on.
Stage-wise
Gathering requirements, research, and planning – $1k – $10k
$1k – $20k for app design.
$5k – $30k for app development (coding and features).
Testing – $1,000 – $10,000.
$1k – $20k for delivery and maintenance (as well as marketing).
Feature/Complexity-wise
$2k – $5k for a simple app with no core.
$15k – $25k for an app with a database server.
$20k – $50k for a complex application with advanced server and user analytics.
$30k – $100k for high-definition games.
Platform-wise
Developer/Development Agency
$1k to $10k as a freelance developer.
$10k to $100k for a small business
$50k to $200k for a mid-size firm.
$100k to $500k for a large company.
Where should I advertise my app?
There are a variety of marketing tactics that can help you advertise your app successfully – you'll either have to invest time or resources in your marketing campaigns. This piece will go through a few solutions that will fit within a tight budget. Finally, all of your marketing efforts should pique the interest of your target audience.
Here are a few unique ideas:
#1 Reviews – App review platforms might also help you generate leads. They write in-depth and entertaining evaluations and highlight significant features and benefits of new apps. There are two common approaches to working with such media. You first offer them a summary of your product, along with links to app stores, and request that they write a review. In other cases, they may add you to specialized lists or ratings of apps that are similar to yours (if they have it). Almost certainly, media representatives will demand payment for the reviews (which is OK).
#2 Blogs – You have to continue the conversation! An essential, self-written blog could produce excellent SEO benefits while also keeping the dialogue going by mentioning upcoming updates. You can also use your app to share information. Consider it like killing two birds with one stone: you get to improve your SEO (which is crucial, right?).
#3 PR – An excellent public relations team can manage all of your press and media needs. This comprises a launch press statement, effective media relations, and constant press coverage. The same team will promote your application in all relevant industry articles, improving the app's credibility.
#4 Promo video – Allow users to take a quick tour of your app with a 30-second video. Showcase your product's major features, design, and user value in a dynamic movie, and the entire world will be waiting for its release. Put your video on the web, publish it on social media, or submit it to mobile advertising companies for marketing. An excellent promotional film will raise your brand's recognition and pique people's interest in your product.
#5 Social media – Using social media to promote an app launch can also attract initially interested consumers. Social media is the best tool for keeping in touch with your customers, soliciting feedback, and disseminating critical information. Don't ruin everything with mindless copy-pasting; instead, entertain subscribers with helpful information, topical subjects, and thematic infographics.
What must I do now that I have an app idea but no money?
If you are facing issues with your budget, follow these steps:
#1. Increase your capital
Despite popular belief, acquiring funds to develop your application through venture capital firms or angel investors is exceedingly tricky for first-time app owners. A smartphone app developed by industry newbies does not scream "safe bet." I'm not saying it's wrong, but most professional investors prefer to work with a team with a track record of reducing their risk.
Friends and family are the most prevalent funding source for inexperienced app entrepreneurs. Yes, this entails approaching your network for financial assistance. I know that doesn't sound enticing, but you'd be amazed how many software projects get funded in this manner.
#2. Make equity split offer to an app development company
Instead of looking for a technical co-founder, try proposing your idea to an app development business to see if they'd be interested in collaborating. Your pitch will have to be great, and even then, you should expect a lot of rejection.
App development businesses are constantly pitched, and they've seen enthusiastic people like you start apps and fail numerous times. Consequently, app development companies are often quite risk-averse when spending their time and resources in speculative endeavors.
#3. Try MVP
Non-functioning" refers to the finalized interactive design that can be used on any device, and it will be much easier to code it into a working app once you have secured funding. It also reduces your risk because a non-functional prototype lets you test out app development companies like ours to ensure you're a good fit before making a much more significant investment.
On the other hand, an MVP is a representation of your ultimate product that is as close to perfect as possible. MVPs need to be simple to build on when it comes to MVPs. When it comes to usability, the MVP must adhere to all best practices – just because it's an early iteration of your idea doesn't mean it can be shoddily put together.
The most beneficial thing you could do for yourself is learning more about your options. Prototypes have the advantage of being less expensive when purchased early on and allowing you to pick up programming later. MVPs provide your audience with a complete, entry-level (yet market-ready) product that will enable you to earn real money right away. In the short term, however, they are more expensive to create.
Speak with as many professionals as possible who have made a concept into a reality.
#4. Select a drag-and-drop application
Another option for creating your app without knowing how to code is to use a program that will generate the code for you. These "simplified" apps or online portals, such as MobileRoadie, AppyPie, GoodBarber, and others, make it simple for anyone to put together an application and are easily found on the web.
The benefits of taking this route to create your app are that, similar to hiring a consultant; you won't have to learn how to code, and, at the same time, you'll have more creative control. You don't have to make payment for someone else to write the code for you.
#5. Self-sufficiency and bootstrapping
Self-funding, also known as bootstrapping, allows you to invest in yourself, your ideas, and your company. Self-funding has propelled a slew of incredibly successful organizations and businesses in the tech industry. It's an essential start, and you can get started right now.
#6. App competitions
There are numerous app contests where the best concepts are awarded money to help fund development. Many of these competitions are sponsored by business incubators and angel investors. Because the contests are very competitive, and you will often pitch to a panel of judges (mainly investors), make sure your pitch presentation is outstanding and demonstrates how your product will change people's lives.
#7. Loans
Small company loans are available from banks to entrepreneurs who can demonstrate that their idea will benefit. Of course, you must present lenders with a sound business plan that includes market research, revenue predictions, and other relevant information. Banks will conduct significantly more due research than friends and family or crowdfunding would, so be prepared for a barrage of questions about your company, product, and market.
Have you planned the features of your mobile app?
Let's roll your idea to our experts and get the best mobile app development services.
When will I be able to profit from my app concept?
By adopting the following ways, you can start making a profit from your app concept-
#1 Purchases made within the app
Millions of mobile apps in the Google Play Store and the Apple App Store employ in-app purchases as a marketing tactic. Users can buy things immediately in the app via in-app purchases.
In-app purchases are divided into three categories:
Consumables- are elements that a customer can only use once, such as virtual currency or health points. In-app purchases like these are commonly found in mobile games.
Non-consumable – Non-consumables are features that users purchase for long-term use, such as extra functionalities or ad-blocking.
Subscriptions – Subscriptions may be available for your mobile app, allowing you to access certain content or capabilities for a set amount of time. Non-renewing or automatically renewing subscriptions are available.
The following are the most common ad formats to be aware of:
Interstitial adverts occupy the entire screen during a gap between stages in a mobile game or a natural break in an app, for example. They are designed to capture the user's attention by taking over the screen. As a result, developers should be smart about how and when they show this type of ad.
Banner ads also referred to as display ads, are traditional advertising that appears at the top or bottom of a computer screen.
Rewarded video advertising is opt-in ads that provide a transparent value exchange for players. The advertisement may provide a player with an extra life or cash.
Native advertising is so-called because they blend in with the screen's background.
In-stream video advertising appears within the video, whether before, throughout, or after the video has finished playing.
#2 Freemium
A marketing strategy in which a company provides a free essential product with the opportunity to upgrade to a more complex version for a fee.
Freemium works by first providing an essential product, after which the consumer is offered a premium service for a price. Sales can be made without being overly pushy in this manner.
The Freemium model also allows for more effective crowdsourcing, which is crucial for testing software programs for faults. Because more individuals use the product or service, design problems are more quickly recognized.
When you publish sponsored posts, you'll be accountable for sharing and marketing services or products to a public audience. You will be compensated and allowed to test free things and services in return for representing a brand message and spreading the word.
#3 Sponsorship
Begin with something different. Whenever it comes to adding anything new to the digital market, the key is to add something new. Learning how to make money using applications necessitates this. If you already have a concept, conduct some research to ensure that your app stands apart in some way.
However, this does not imply that your app concept must be completely original.
Your app could be the first of its kind, or it could just be a better version of an existing app.
Begin by investigating current design trends and building from there.
Make a list of your thoughts. Is it possible to make an app out of any of these?
Consider an app that you would use daily. A perceived absence of it inspires innovation.
Pitch your application idea to friends or coworkers to see if they'd use it or what they would expect from it as a user.
Outside viewpoints can be helpful at times but follow your heart regardless of what others say.
#4 Monetize the app
Many businesses fail, even though they had brilliant concepts and appeared to have a lot of potential. They frequently lack a clear path to financial success. When developing an app idea, it's critical to have a clear monetization strategy and produce something that people will pay for.
Find a balance between how much your consumers are prepared to pay for your application and how much you need to scale your business. Make sure whatever you plan to monetize is enough to keep the lights on while you develop.
#5 Update
Update your app regularly to keep the material fresh and exciting. App updates typically appear as notifications on a user's phone first. This is another subtle approach to keep users engaged.
Users will also like that an app is continually adapting to their demands.
Is it possible for someone to steal my app idea concept?
Unfortunately, the answer is yes. Software developers are the individuals with whom you just must communicate your app concept, and sometimes these individuals may be unreliable and unprofessional.
Consequently, making an informed decision when selecting a development team is critical. But how do you keep a great app idea from being hijacked by developers? Here are some essential factors or aspects to consider when selecting a development team for your project:
#1 Experience
Inquire about their portfolio and previous experience working on projects similar to yours.
#2 History of the company and its foundation
Choosing an established organization over a group of freelancers is crucial because the former loves its reputation and has no desire to let you down. In contrast, freelancers are less concerned with such things.
#3 References
It would be fantastic to contact some folks who have previously worked with these engineers.
#4 Recognition
There are a variety of sites to look for developers.
#5 IP protection
Every piece of work, data, and a bit of information used or created during the project lifecycle is considered IP (Intellectual Property).
This includes everything from the first concept to the delivery of a preliminary mockup to the final app publication on the app store.
IP in the context of app development might comprise things like:
Source code
Images
Bits of programming
Icons
The name of the application
Documentation
You can also use IP to protect numerous components of a unique notion, such as:
Start the copyright procedure
Getting the copyright for your mobile app is the best strategy to obtain legal rights. Even though the app's concept is yours, any developer can request copyrights because they produced the app. They can also claim to be the owners. Following the initial development phase, ask for all rights when signing this form of agreement.
Register your application's name and logo as a trademark
The next step in safeguarding your intellectual property rights is registering a trademark for your application's name and logo. Make sure you do it. Then you'll be able to offer your application idea to potential investors. Don't forget about software licensing for your app to keep it safe from hackers and piracy.
Step 2: Sign a non-disclosure agreement (NDA)
Always sign a non-disclosure agreement (NDA) with the developer or development firm on any project.
Your vision must be freely expressed to any developer to receive the most outstanding results. If you're terrified of losing your concept, your idea is unlikely to be effectively conveyed.
An NDA is a legal agreement that specifies that any information disclosed between two people shall be kept private.
The contract lists all of the parties involved and emphasizes the significance of maintaining secrecy. No one else will have access to the information. As a result, after signing the NDA, you are free to discuss your concept with the developers.
Is it possible to sell my app concept?
Well, yes!
Startup accelerators are privately financed businesses that focus on developing business concepts (and the teams that support them) rather than existing products.
In exchange for stock in your firm, the accelerator provides initial funding, mentorship and training, and investment opportunities over a set period. They'll assist you with developing your app idea and business plan and give networking chances to industry leaders.
Venture capitalists: Unlike angel investors, who put their own money into early-stage companies, venture capitalists take a more cautious approach. These organizations invest a group of investors' money in enterprises already formed. VCs can help small, successful businesses increase, but they aren't as useful for entrepreneurs with a new idea searching for seed funding.You can also pitch your concept to a potential angel investor. Individual millionaires, billionaires, and business tycoons who can provide financial assistance in exchange for a part of your future profits are known as angel investors. Working with angel investors to realize your startup or entrepreneurial dream is a great idea.
Partner in Commerce: You can also sell your concept to someone you can trust and who could become a business partner in the future. This person could be a personal friend, a former employer, or even a family member who can assist you in financing your business concept. Websites that allow people to raise money through crowdsourcing – These platforms are home to entire communities of individuals who want to either support innovative projects or buy a concept for a reasonable price.
Business accelerators and incubators: These organizations can help you transform your idea into a full-fledged, profitable business initiative by pooling their resources and expertise. They usually offer assistance locally, so be prepared to hunt for investors near you.
Build a mobile app that not only brings revenues but impresses your customers too.
Hire our best mobile app developers with flexible hiring models.
How do I locate co-founders or partners for my app idea?
Following ways can help you find your perfect co-partner for your app idea-
#1 Networking
This is an old-fashioned but effective method of locating supporters for your company. Furthermore, it is straightforward and beneficial. It would be helpful if you used social networking websites such as LinkedIn or Facebook. Indeed, a tweet requesting advice or assistance can work wonders, connecting you with individuals who will have a significant impact on your product.
#2 Special Conferences And Hackathons
Personal meetings are an old-fashioned but successful technique of networking with others who share your interests. Furthermore, this is the best opportunity to meet new people and know them better personally, which is crucial when working with a technical cofounder.
#3 Referrals can be obtained by contacting university department offices and professors
College students, particularly juniors and seniors, are focused on developing their talents and jobs. There are also a large number of graduate students. This is a fantastic way to locate hungry folks who want to make an immediate impact.
#4 Using LinkedIn
You can hunt for a co-founder on LinkedIn, an excellent place to start because it's the most prominent social networking site for business professionals.
Join LinkedIn communities that will help you find the type of co-founders you're looking for.
#5 Participate in Meetup Groups
Meetup.com and Startupdigest.com are well-known for bringing people together who share common interests. You can locate groups that might give prospective connections by searching for entrepreneurs, co-founders, hackers, startups, and other relevant terms.
#6 Attend a Startup Camp
If you go to a startup camp like Startup Weekend to work on one concept for 54 hours, you'll almost certainly meet other people who share your passion for entrepreneurship.
What if someone takes my app concept and releases it first?
You had an app idea, but someone else was able to get it off the ground before you. So, what's next? Do you want to have another dream? I mean, it's already out there, and that CEO or corporation is going to earn a fortune off of it, right?
First and foremost, do not be discouraged. Instead, use this time to consider how seriously you want to see your plan through. Unfortunately, this is all part of the app development and startup process. Unless your software or product idea incorporates a patent or unique intellectual property, no one wants to see another offering in the same space.
Whether or not a concept is protected by copyright, trademark, patent, or trade secret depends on the type of idea. First, an idea must be fixed in a tangible medium to gain legal protection as intellectual property. You have a little legal remedy if someone else uses—or, in your perspective, "steals"— your idea if you have simply thought about it.
Have you planned the features of your mobile app?
Let's roll your idea to our experts and get the best mobile app development services.
How can I know if the content of my business app is ready for the next step?
With mobile app metrics, you can track your progress.
"I had a fantastic app idea, and I did everything I could to make it a reality." "Have I, on the other hand, succeeded?"
Yes, the question is valid and pertinent! Let's look at how the bulk of mobile applications works to get a more precise answer:
the application is downloaded;
If they enjoy it, they will use it regularly; they will delete it from their device if they do not like it.
If a user enjoys the application, he will eventually become an active and loyal user, willing to pay for a subscription or make an in-app purchase, contributing to the site's monetization.
Each of the steps listed above has its own set of performance app metrics that define the program's success:

LTV – The primary revenue metric is lifetime value, which represents the app's financial worth and how much each application user or customer is worth throughout their lifetime. It can be broken down by average monthly value or value per client, capturing value over time in terms of money loyalty and evangelism. It could also be measured in revenue per customer, which is a slightly different methodology that directly correlates purchases made in-app and across various channels for overall spending.
Acquisition – The number of users who download and install your application from a specific area, whether through organic search, word-of-mouth, paid advertising, or in-app referrals, is referred to as acquisitions. This number is critical to track when promoting app downloads through sponsored partners like Facebook. Acquisitions reports show how much money you spent on recruiting these people, as well as their app downloads and what they do while they're in your app.
Retention- is another critical number to monitor because it indicates how many people are returning to your application. You can look at several different retention algorithms, but the most useful would be the percentage of users who can return to your application over time, such as month to month.
Final Words:
So here we come to an end indeed. This post is long to read, but we hope this post will resolve all your queries and help you with the best solutions to go ahead. Developing an app is not an easy task; it requires a lot of effort, expertise, time, and money, but if your concept, market research, and competitor analysis are done well, you can easily create your dream application. Apart from this, a helping hand from an experienced mobile app development company will also help you build your perfect application.
So if you are looking to create a mobile app for your business, start building it today. Or, for professional help, contact us. We are a leading mobile app development company that holds a rich experience of 15+ years in developing unique applications as per business requirements. Drop your query to us today and connect with our experts; we will help you with the best mobile app development services.