Your website is a reflection of your company. If you have a well- built website, you win half the battle by casting a positive impact on your buying prospects which consequently results in higher conversions.
When it comes to website design, what catches the eye should also serve to provide what visitors are looking for.
"Intuitive design is how we give the user new superpowers."
—Jared Spool
Let your theme do the talking
Since your website's theme dominates its look, you should be careful in selecting the one that suits the products or services you offer. You can seek help from a WooCommerce WordPress developer to help you deliver a personalised experience to your prospects with the help of a unique theme.
While getting a custom WordPress design for your site, getting familiarized with the latest web design trends can serve to add an extra edge to your design.
Remember that mobile-friendliness is no longer a luxury to aspire for. Taking in consideration that more than half of Internet users access websites with the comfort of their smartphones, it has become an indisputable business need.
Accomplish dual purpose with a single move
A good design calls for much more than merely creating a visually enticing experience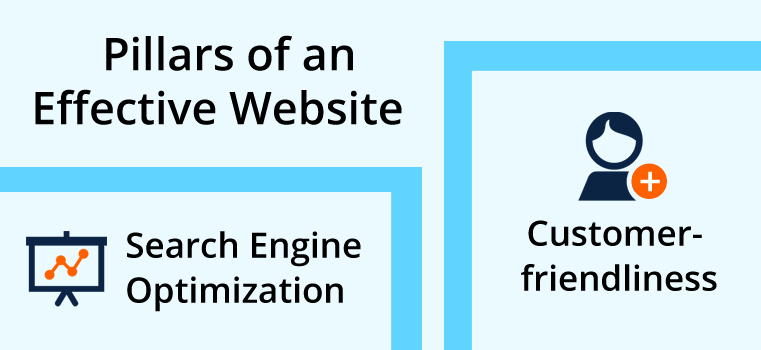 Take the videos way
Videos aid in creating a lasting experience when integrated in the right way. In a business ecosystem where there is no dearth of competitors with 'average-websites' and related services, it helps you stand out. However, these benefits don't come without a risk. If your videos are not used smartly, they can considerably reduce your page load speed consequently resulting in penalties from Google.
Clean Navigation to make searches easier
How easy it is for your buying prospects to find precisely what they are looking for is another major factor that determines customer friendliness. A clean navigation structure not only helps your buying prospects to go through your website and easily conduct searches but also plays a pertinent role in giving a significant boost to your SEO efforts.

Content placement makes a big difference

Content is often attributed as the king of your website. It is important to give this king its due relevance with the help of WooCommerce WordPress developer. Content placement can surprisingly play a great role in casting the desired impact on customers.

Pro tip- You can add additional value to your customers by inter-linking related topics. This increases the chances of going through more pages of your site thereby brightening the chances of conversions.
Get to Know!
Planning to opt for custom WordPress design services? We have extensive experience in working for diverse industry verticals. You can share your project's details with us on info@technoscore.com to get a free consultation.