2018 has been a year of great technological advancements with many major releases for popular technologies and eCommerce platforms. Be it WordPress 5.0 with the much-hyped Gutenberg Editor or Google's Medic update that completely changed the rankings and popularity of businesses around the globe, the industry witnessed many major improvements. The latest to jump on the bandwagon is Magento with its version 2.3 release. Unveiled on November 28, it packs numerous tools and features to assist the developers in creating powerful eCommerce stores and allow the merchants to deliver at par the users' expectations.

First announced in April at Magento Imagine 2018 held in Las Vegas, Magento 2.3 packs a plethora of new features and many significant improvements. Here's a glimpse at what it has in store:

Magento 2.3 – Major Changes
Multi-Source Inventory (MSI)
The way merchants sell today is no more like it used to be a few years ago. The eCommerce industry has evolved, rather radically, changing the way merchants store, sell and deliver the products. Magento allows easy management of the inventory and with the introduction of Multi-Source Inventory (MSI), it further enhances the operational efficiency by allowing complete management of the inventory across multiple physical locations from its admin panel itself. Besides this, other additional benefits include:
Easily assign products and quantities to stores, warehouses, distribution-points, third-party drop shippers or any other fulfillment sources.
Streamlined inventory management with inventory tracking at each source.
Supervise the store operations in real-time by defining rules to prioritize and automatically manage the inventory sources engaged in fulfilling orders.
Easily integrate third-party inventory systems.
MSI might seem like a Magento 2.3 feature, designed to specifically attend to the needs of merchants with multiple inventories, but it isn't really the case. Acting as an inventory reservation system, it ensures that the merchants with single fulfilling point also benefit from this feature. It automatically tracks the product stack, making deductions from the saleable inventory the moment products are added to the cart. While this allows the merchant to keep an accurate account of the stock, it also furnishes high-end checkouts resulting in an improved rate of conversion.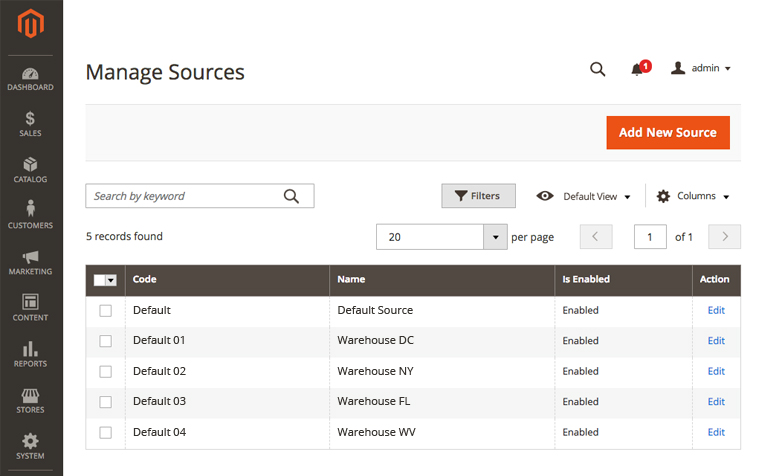 PWA Studio
The smartphone market is expected to touch 90% mark in 2019 with approximately three-quarter of the online consumers going the mobile shopping way. Magento, no doubt, has been offering numerous lucrative opportunities to create custom stores, focused on the needs of mobile users. However, with Progressive Web Apps (PWA), merchants can now move a notch higher with a more streamlined mobile experience, driven to deliver a better engagement and eventually higher conversions.
PWA Studio in Magento 2.3, provides a host of tools to facilitate affordable options for creating Magento-powered PWA experience. Merchants can bring on-board, an app like m-commerce experience which is rapid, reliable and robust. This not only goes on to improve the SEO but can also help to increase conversions and enhance the page performance by more than 50%. Considering the needs of a developer and employing reference themes, Magento's PWA Studio has been developed with guided development and open web standards to enable quick time to market and cost-effective Magento Development Services.
PWA Studio, an open source initiative is poised to receive timely updates, new features, reference themes upgrades, and quality enhancements, besides the regular Magento releases. With developers and businesses around the globe already embracing the PWAs, the Magento's front-end prospects are something to eagerly wait for. You can get complete information regarding the usage of PWA studio by visiting Magento's official page on PWA studio.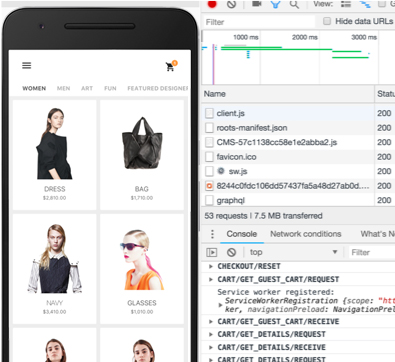 Page Builder
Till now, HTML and CSS have been the ultimate tools to build pages and manage the content on a site. Page Builder (for Magento Commerce) has been introduced in this new release to bolster the Magento development process. It boasts a dynamic drag-and-drop interface, a powerful set of diverse content (banner, images, and videos) along with quick preview feature to ease the content management even for the not so tech-savvy users. Now, one doesn't really have to rely on front-end developers to add new pages, include products & categories or update various content elements.
The present Magento functionalities completely support Page Builder, allowing to easily incorporate resources such as media gallery and widgets on the pages. To further simplify the process, it also facilitates developing intuitive content blocks, scheduling content posting for future along with content staging and easy preview.
And with a highly scalable grid system in place, version 2.3 enables you to easily place various elements on the page, along with in-context text editing to ensure a streamlined process.
However, at present Page Builder is available to limited Magento Commerce users via its early adopter programme. Still in the development phase, Page Builder will be made available for all the Magento Commerce users after the upcoming Magento 2.3.1 release. For those interested in being one of the early adopters of this feature, simply contact PageBuilderEAP@adobe.com to make the access request.
Additional Updates
The latest release has brought many features to the platform that has already proved its mettle in the eCommerce domain. Here are some other enhancements and updates surrounding Magento 2.3:
GraphQL: A flexible and high performing front-end API for the store with capable developer tools, GraphQL has been interwoven into the core Magento API system. The developers can now easily call request specific elements from the APIs in a single request, eliminating the need for making multiple calls. With a concentrated response system, it facilitates quick and predictable responses to the queries, even on the systems having a slow network connection.
Asynchronous & Bulk Web APIs: The extensible APIs furnishes improved time management and execution of API requests, even at greater volumes. Unlike earlier, there is no need to wait for all the previous operations to end, thereby allowing a really fast performance.
Declarative Schema: Integrated with an aim to simplify the Magento installation and upgrade process, Declarative Schema really offers promising prospects. The new version, with a declarative database schema, eliminates the need to write PHP scripts for every new version of Magento. Doing away with the redundant operations, developers can now simply define the final state of the database, with the system automatically adjusting accordingly.
Better Indexing Performance: With sharding (bifurcating large databases into smaller parts for faster and quick processing) and parallel processing of indexers becoming a part, the indexation time can be reduced by as high as 60%. Delivering a faster churn out of multiple requests, the new version facilitates improved indexing, even for larger sites and a much quicker product updating.
Improved Security Tools: Secure your store and safeguard it from fake logins with Google reCaptcha and Two-Factor Authentication. From store-front to admin, everything now has a highly secure environment to operate.
Magento Shipping: Additional support for new fulfillment options with a wider global reach to help merchants deliver a superior customer experience and a streamlined shipping process.
Seize The Opportunity
Magento 2.3 comes with a host of new features, and lucrative opportunities to make up for any lags, that might have been in the previous versions. The new version is basically an upgrade, aimed at making the good better. With so many major enhancements, it won't be wrong if we call it as Magento's trump card to maintain its position as one of the most popular eCommerce platforms in 2019.
However, before you get all geared up to install this fascinating new avatar of the powerful Magento, we advise you consult with the analysts at TechnoScore to aptly grab this opportunity and reap the maximum benefits out of it. Simply drop an email at info@technoscore.com and we'll be glad to provide a free consultation. And if you've already made up your mind to go for it, we will help you with everything right from Magento 2.3 download to upgrade and final launch.