Developing mobile apps is a rigorous process, requiring a developer to cross various milestones before reaching at a viable stop. One has to consider the particular platform, the devices, the programming languages to be used and also a framework to create a full fledged native app. Building an app is always a major project for any business, because it isn't just an application that is being created, but also an entire experience for audiences and an interface for them to interact with the business. Without doubt, app development has very little room for compromises.
However given the amount of time and other constraints involved, some businesses face an upscale task to create an app within a narrow time-frame. And that's exactly where things go haywire. If a native app is to be delivered within a limited deadline, becomes very difficult.
Here are the trend shifts that hybrid apps have sparked in the mobile app development ecosystem.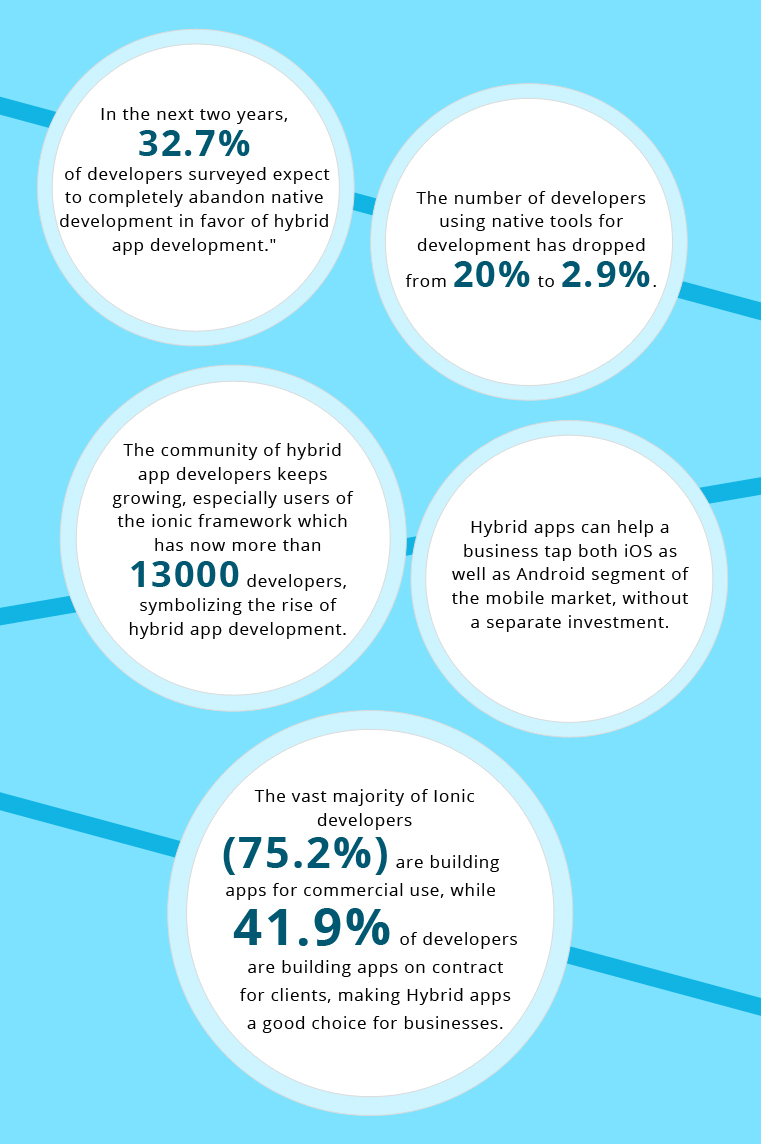 Hybrid apps are one of the promising exponents of cross platform app building and their affordable costs, requirement of limited resources and time effective development makes them a trending choice among mobile app developers.
Get in touch!
Are you looking for a quick and reliable mobile app development solution for your business. We can help you with our customized Hybrid app development options. For more info, send us an email at info@technoscore.com